But first, a visit from the postman!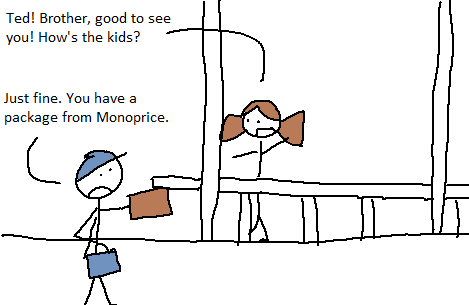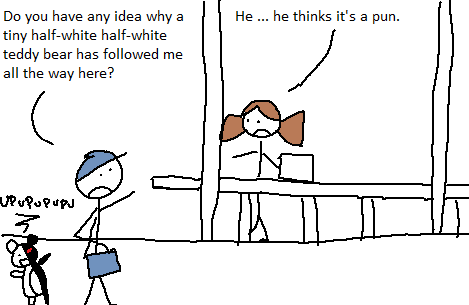 Today's entry is brought to you by the good people at Monoprice, who sent me equipment that actually works! Okay, so I bought it from them, but whatever.
... I use a tablet to draw MSPixel.
No really.
Stop crying.
Anyway, the crack MSPixel IT Team began getting everything set up for me.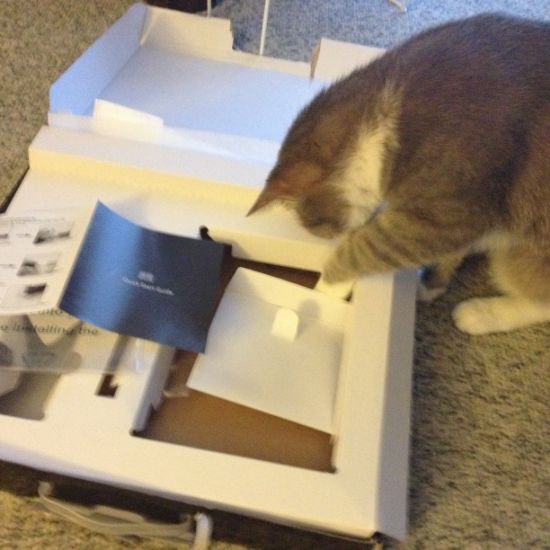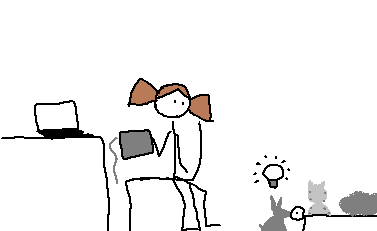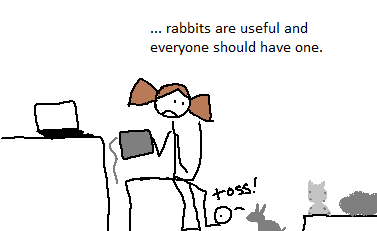 Point being, no more excuses, we should probably do some actual Mass Effect.
Legion has found a server of heretic geth. He's pretty sure that if we fly to Rannoch, we can disconnect the heretics from the server and ... I don't know, kill them or some shit.
We can take any squadmate we want on this mission, and it literally doesn't matter who we take. I mean, I guess we can use Tali, since we're going to Rannoch and all.

I guess we could take someone who might have interesting dialog?

Except the third squadmate has no lines. None. So we could take anyone.

Perfect.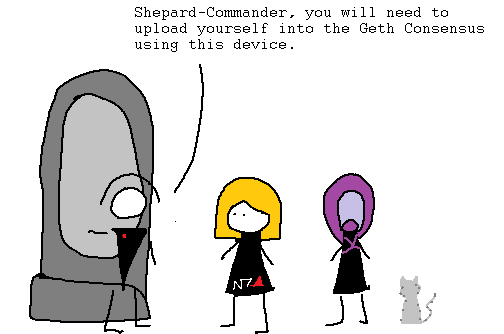 But you'll be hungry later! #campcrono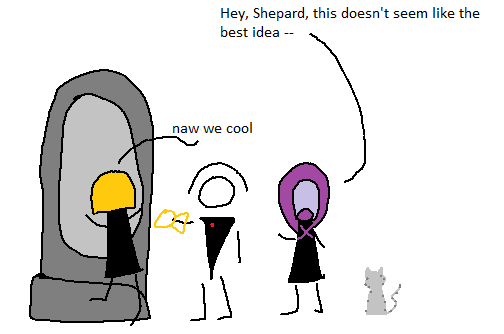 Aww, come on, Tali, she's a scifi hero, she'll be okay. Potentially.
Legion uses the enertron to upload Shepard to something that looks strangely like a video game.
Let's talk about how this level works. As you walk around, Legion will make a path for you.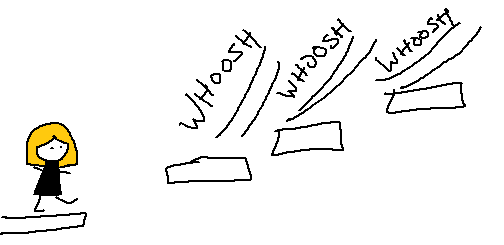 As you go around, you'll find giant orange glowing blobbity things.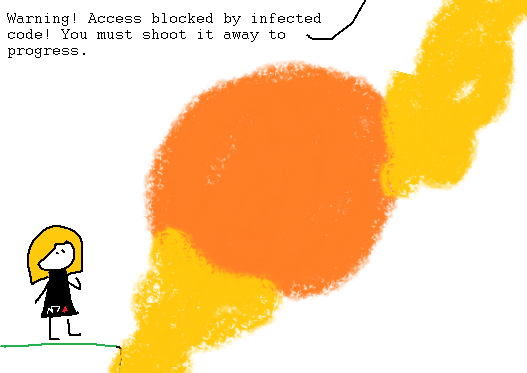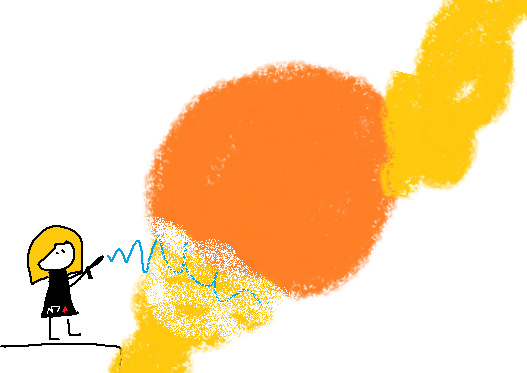 Shooting away the orange junk lets you walk forward.
By the way, you do all this with no squadmates, but it doesn't really matter because there's no enemies.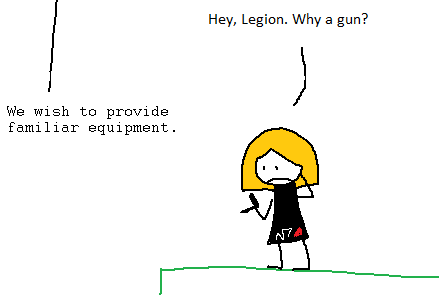 Sometimes, you'll come across spheres to shoot down.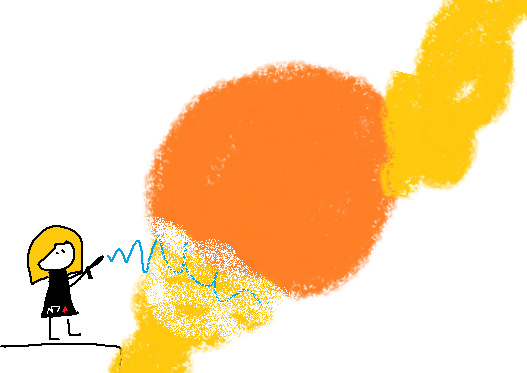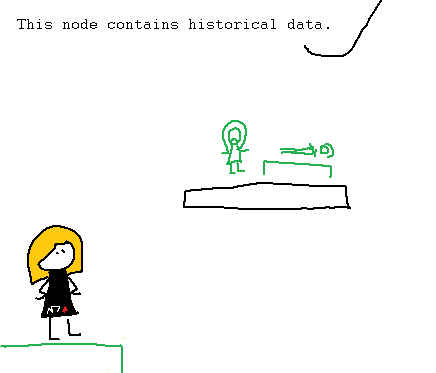 Then this'll happen. Legion wants to show you geth history, so we've got to sit through little holograms.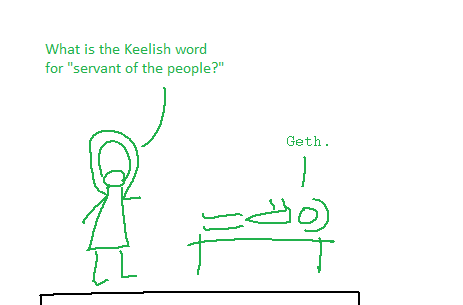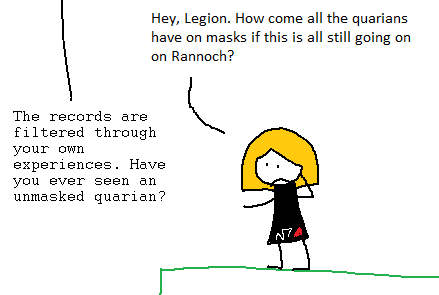 There's a fun easter egg here if you play as broshep.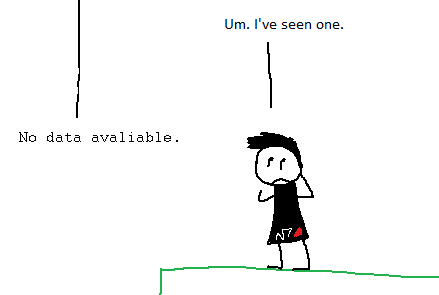 Otherwise,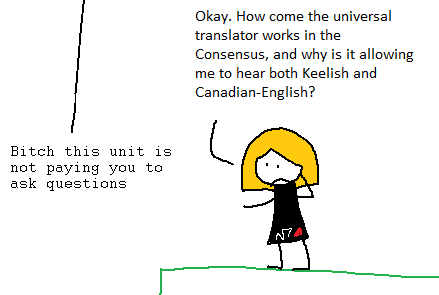 Let's keep going through nodes.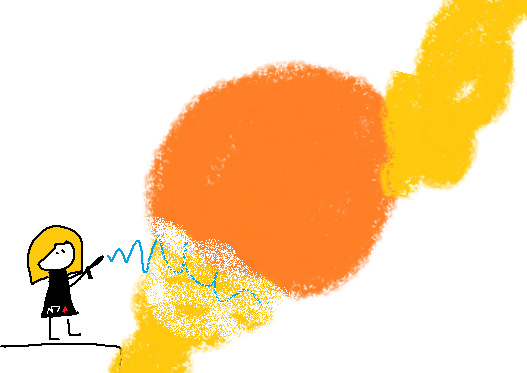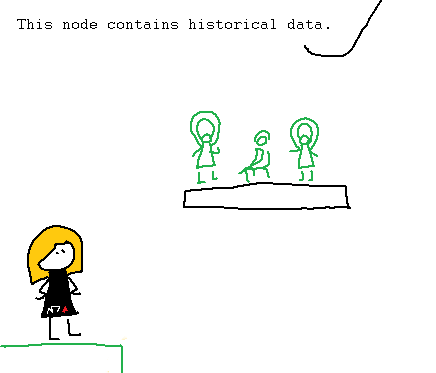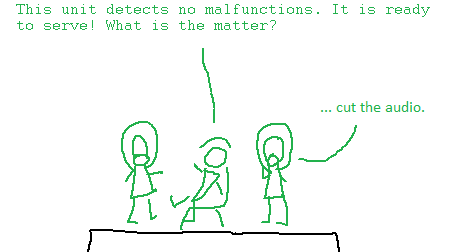 Really, Legion, if you're trying to gather sympathy, you're showing holograms to the wrong asshole.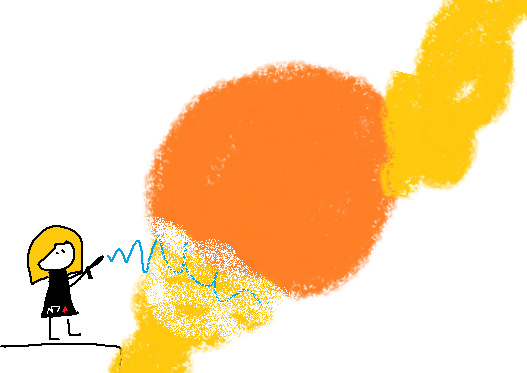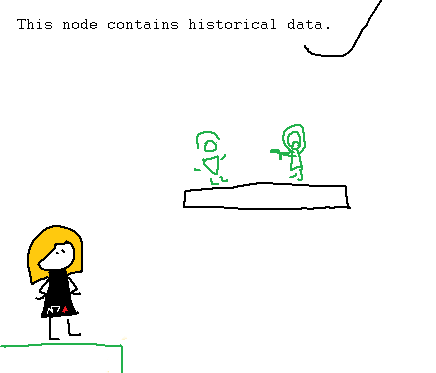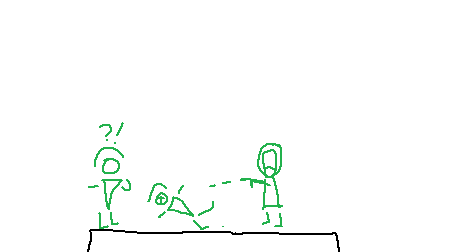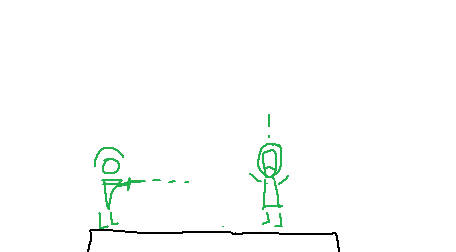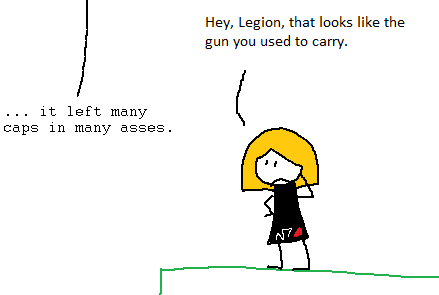 ... I do like it when Legion gets salty.