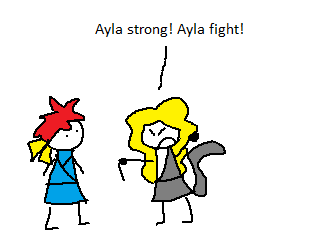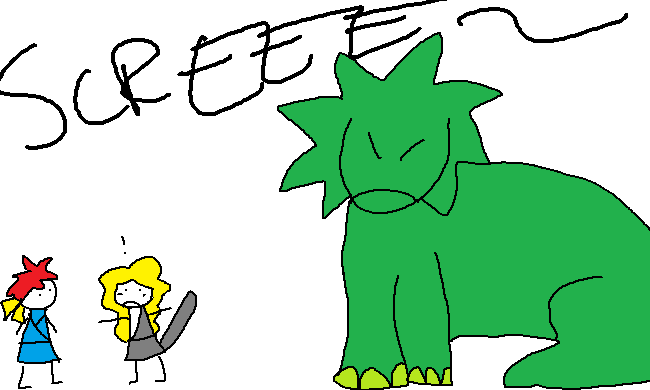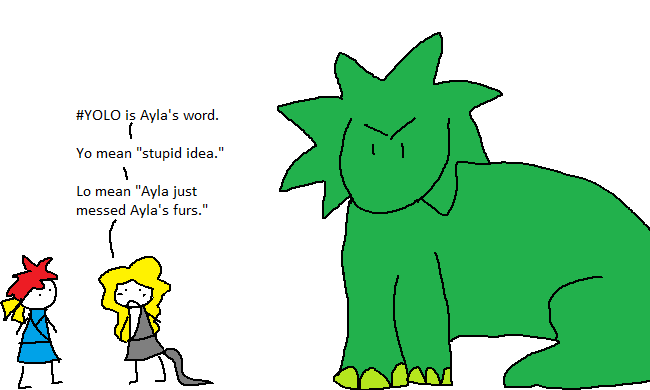 Ladies and gentlemen, Commander Ayla Shepard.
... there's a few of these comics I've drawn that I'm pretty sure cross the line from parody to sacrilege.
The Tyranno Lair doesn't divide nicely, so you'll have to shotgun it all in one day. Sorry. I'm pretty sure it won't be that hard, though.
You can save today RIGHT when you land in the new time period.