Welcome to the best goddamn section of this game.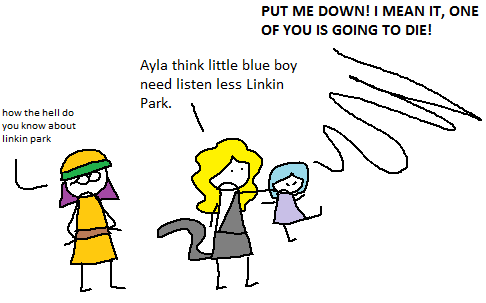 Aside from Janus acting like he's got a totally black MySpace page, this area? This area. Holy Moses. If you don't feel like you've found something special, pack it in, you hate video games. This LP explains it better than I could.
Your only task today is to soak in 12,000 BC. You can solve some of the puzzles, talk to people, whatever makes you happy. I'm serious, though, your task is to just absorb the Mona Lisa of video games.
Save outside of Zeal Palace. Don't go in yet.