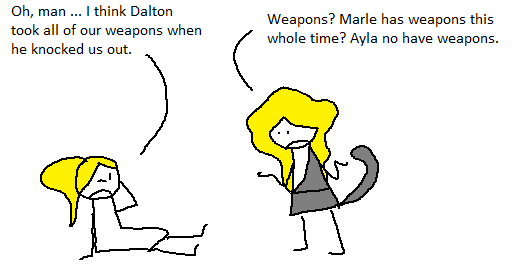 Yeah, gameplay tip? Take whoever you want, but take Ayla. She doesn't use weapons, so she's going to carry you until you get your weapons back.
I've told this story before on MSPixel, but it blew my nine year old MIND when I figured out I could have an all girls team. I still do every time.
Save once you get the Epoch back.