Welcome to this edition of Javik Shits on Everything Liara Knows.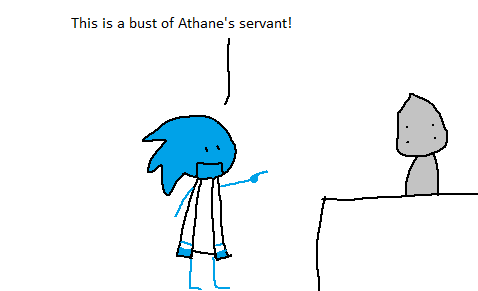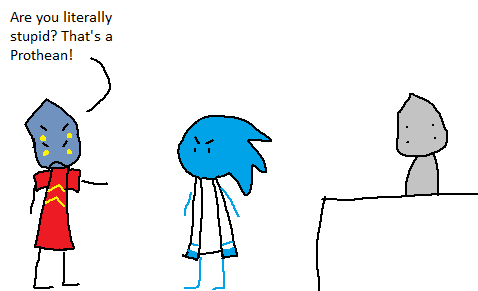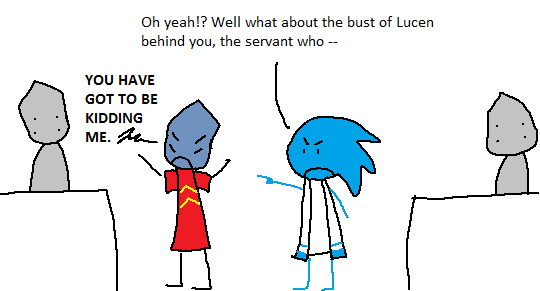 Even though, I'll be honest, I have no idea how Queen Doctorate in Prothean History From Space University didn't pick up on this one.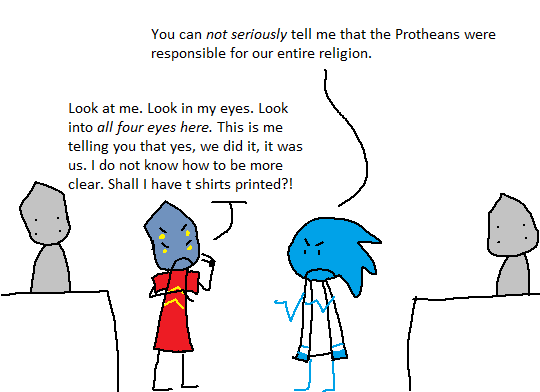 (I have a little trouble writing Javik's pissy dialog because I just can't see Javik swearing.)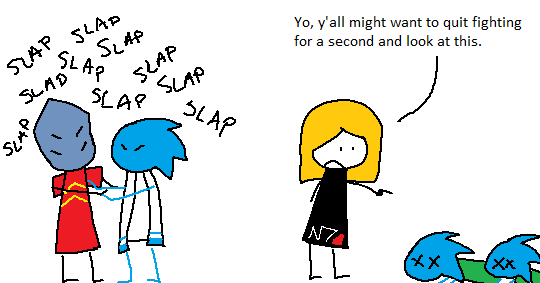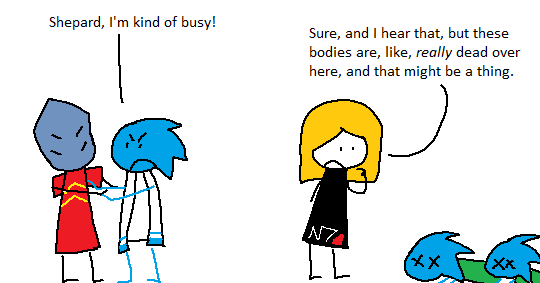 This is the theme for today: Shepard does all the work while Javik and Liara fight like children in the back seat.
Those dead bodies are at the feet of a huge ass statue. Hey Liara, sup with that statue?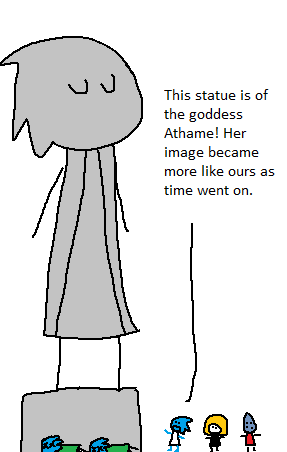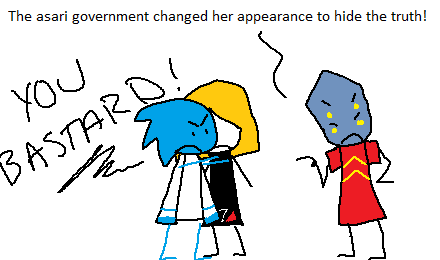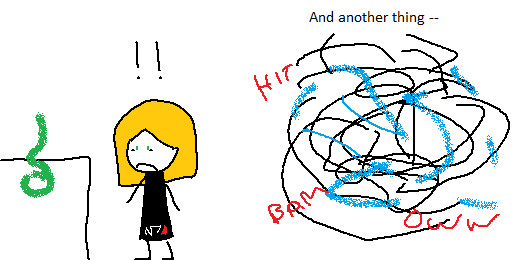 Where have we seen that before?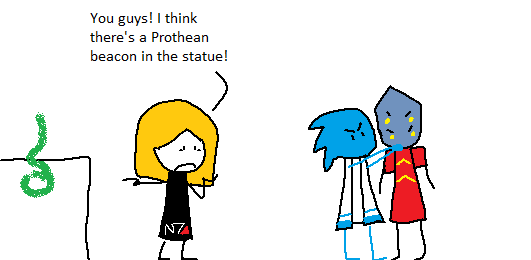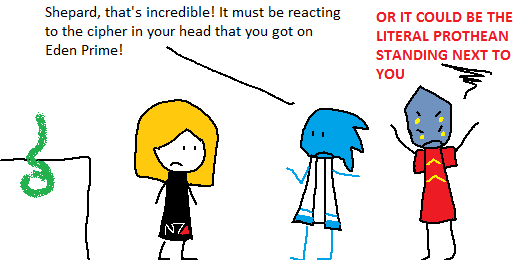 ilu javik
You have to go around the temple and find "connections," or green lines that make the statue glow. Find them all and the statue blows up.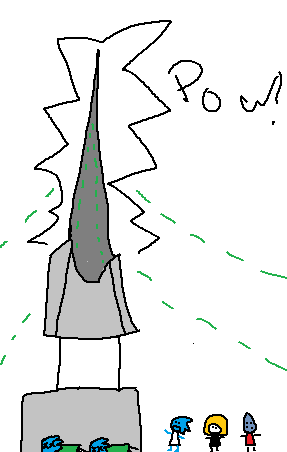 Shit, son, that is a beacon!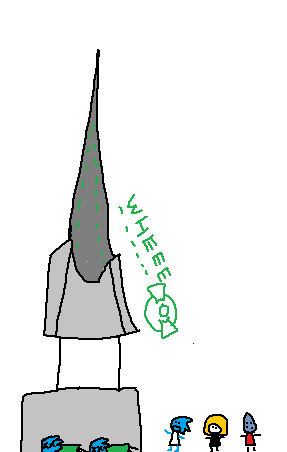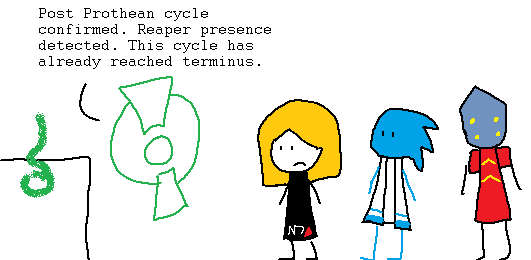 Ey yo, what does this remind you of?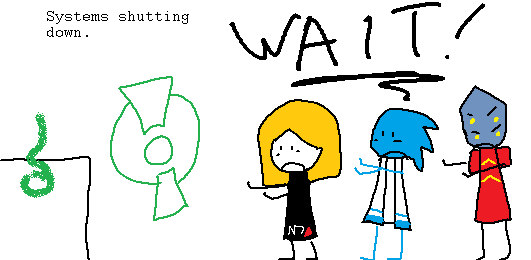 Notice that Vendetta doesn't answer the question. Very sneaky, Bioware.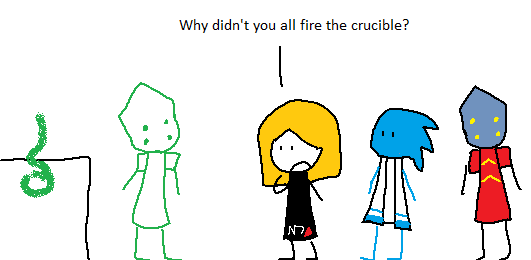 If you get one thing out of this entry, I want you read this next panel. No, fuck that, I want everyone to memorize this next panel. I need you to cross stitch this next panel. Vendetta is about to tell us how Mass Effect 3 ends.
This is the actual dialog from the game.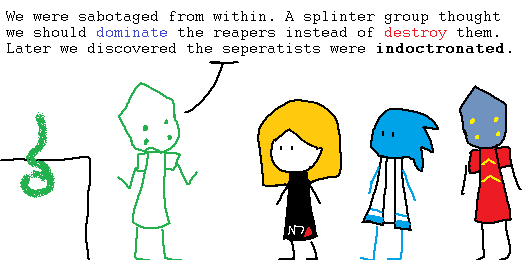 WHAT DOES THAT SOUND LIKE?!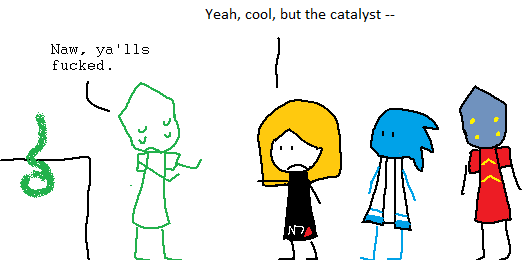 Actually, Vigil told us the same thing.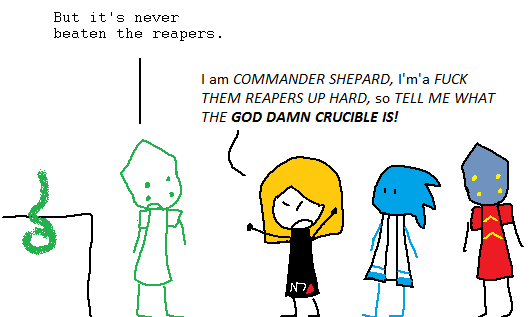 So how does Shepard get Vendetta to tell us what we need?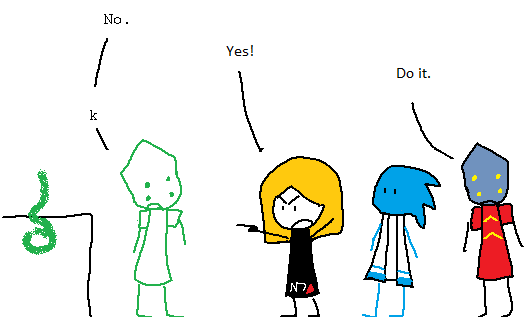 Like that.
So anyway, what's the catalyst? Here we go, here's what we've sunk 45 hours of gameplay into, the catalyst is --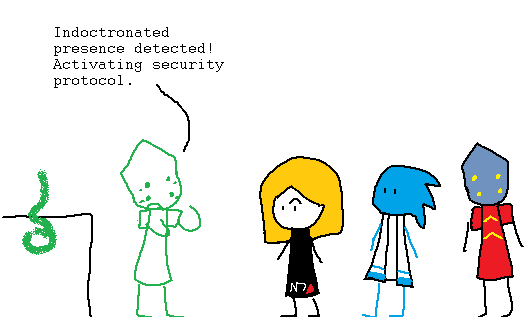 ... huh?