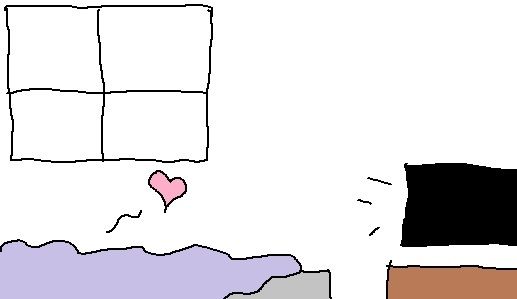 This happens in the game, during Shadow Broker. You legit bust in on this couple who're just trying to have an evening.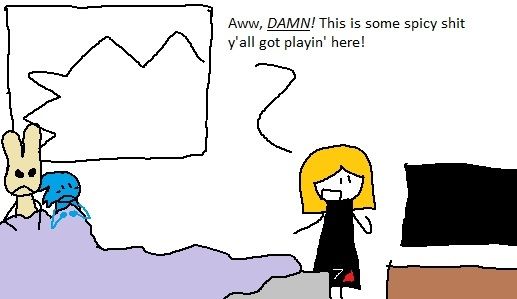 That one also happens, because this is Mass Effect, the Horniest Game They Make.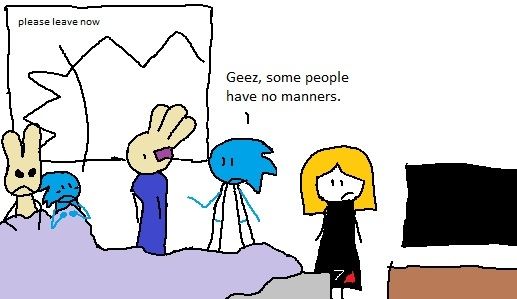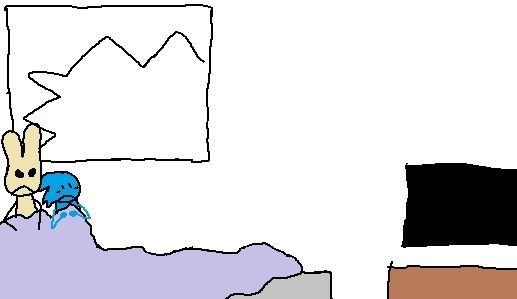 I want everyone to know that I'm having to update this on my damn phone today because Insight Communications won't come fix our Internet until tomorrow. If this entry looks fucked up somehow, it's because I'm using the Photobucket app and Blogger doesn't have a mobile site for some mystery reason. Or they do and it blows chunks, I can't remember which.
Weren't we chasing someone? Oh, right, Tela Vasir. She's bleeding all over the damn place, let's follow the blood trail.
Fuck! She's got a hostage! Let's paragon option our way out of this one, and --
That is really truly honestly the paragon option. I have no idea what the renegade one is, maybe you piss in her shoes or something.
Oh, if only Shepard had some help!
Rad! Get him, Liara!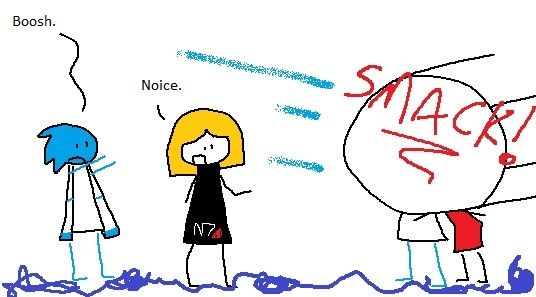 Now we enter the boss fight between Shepard and Tela Vasir. Tela Vasir is a vanguard, so you can imagine how this goes down.
Shepard has some answer, but let's not lie to each other, we know what the real answer is.
That's as much as I can get done on a damn phone. Man, Siri's not being any help!
NEXT TIME: I have Internet!