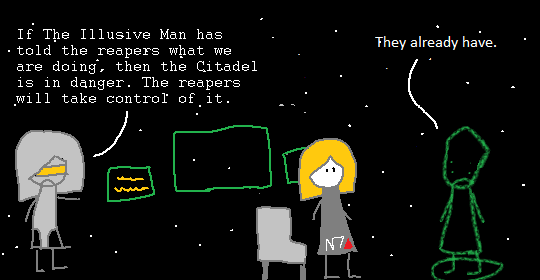 I forgot how wordy the ending of Cronos Station is. You guys don't need to worry about me running out of material, I think the ending of Mass Effect will take me WELL past Andromeda. D: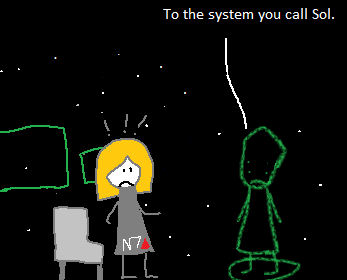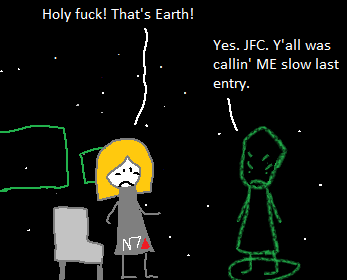 Actual file footage of the Citadel right now:
"Bean, you jacked that image from your rendition of Paragon Lost." Yes, yes I did, because the Citadel also orbited Earth in that pile. I swear I remember some nerd getting mad and giving Very Many Science Reasons as to why the Citadel can't orbit Earth, but I kind of tuned out because I tend to do that when nerds get mad.
I mean, there might be a science reason, but it's fucking Mass Effect. Good news! Asari aren't real either! There's no such place as Ilos!
This would have been a hell of a place for a cut scene. The game still does the 'heads talking' thing (that's super easy to draw and basically makes MSPixel possible), but hell, we can pretend, can't we: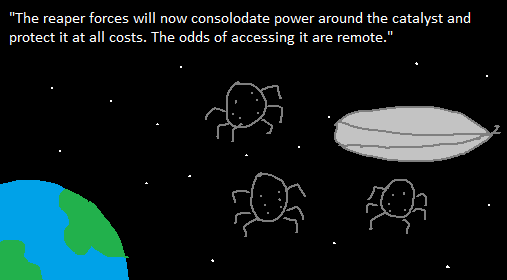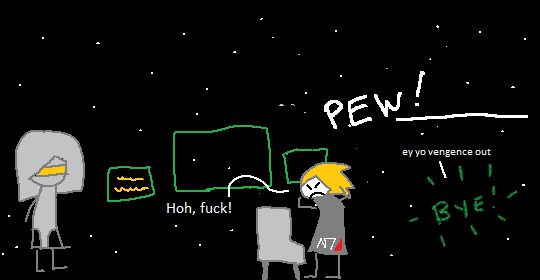 ... who the fuck?
Give you three guesses, first two don't count.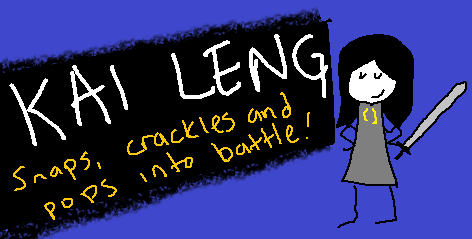 bwahahaha kai leng winning the smash vote wouldn't the salt be real
still mad that my precious baby captain toad didn't get it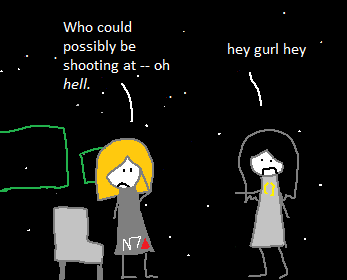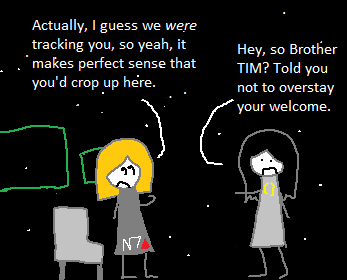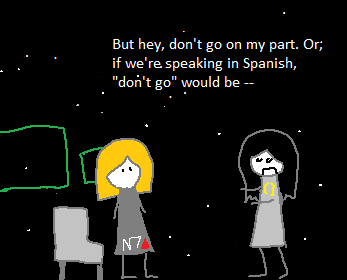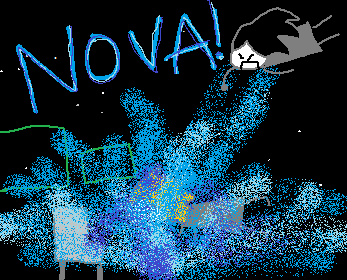 Sadly, this section doesn't divide as evenly as I want it to, so you'll have to catch more next time. You know, on Friday.
I mean, hell, what could you possibly be doing on Friday?