Spoiler free Star Wars review: it was badass. I'm not sure if it's my favorite? It's totally great though, go see it.
My favorite Star Wars is Episode 2. There's a reason y'all don't want me doing KOTOR.
Last time, we were trying to summon Vendetta. He's our only hope.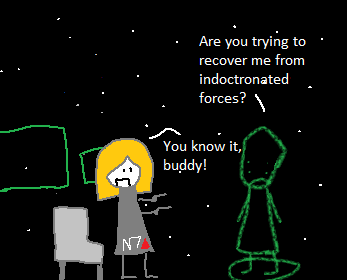 The Protheans invented Clippy.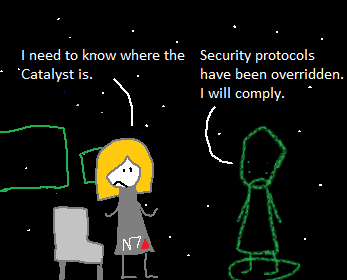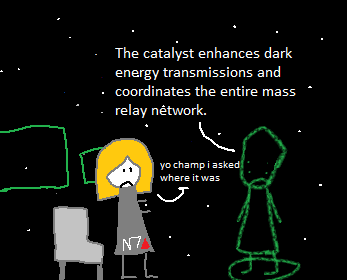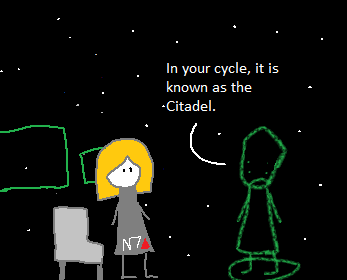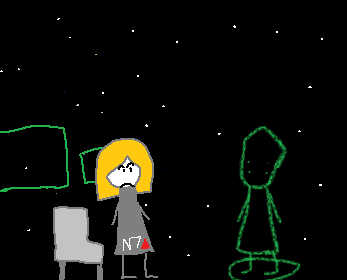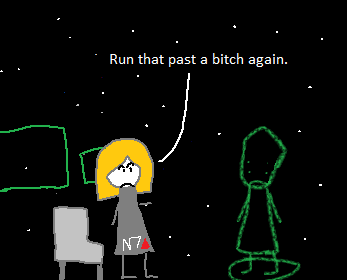 ... uh, okay. The Citadel is the thing that makes the crucible fire. I guess. So someone figured they could just jam an entire space station into their dick shaped super weapon to make it go. I ... guess the Protheans never heard of duracell. Who was the dumb fuck who even came up with that? How do you even think of that? You don't stumble on that one by, say, accident. Do you? Fuck, that should've been the plot of Mass Effect Andromeda, just follow around the Prothean scientist that accidentally STUCK THE CITADEL IN THE CRUCIBLE.
... also, they already used the Citadel as the big bad MacGuffin, didn't they? It's what zapped us out to dark space in the end of Mass Effect 1. That Citadel, I tell you what, it's pretty damn useful!
You know, there were little robot guys on the Citadel in Mass Effect 1 that were built up to be super important, and then just dropped like a hot rock. Maybe they could have jammed a few of those fuckers in there?
A little Mass Effect history for you: before Mass Effect 3 was released, the entire script was leaked. However, the leaked script was an earlier draft, different than the actual script for the game. In that draft, the original catalyst trigger was Javik. He was even supposed to get kidnapped back on Thessia.
So yeah, the Citadel is a little dumb, but it could have been way, way worse.
Also, it just occurred to me like right now, but I bet you "Thessia" is pronounced differently in different regions of the US. It probably follows however you pronounce "greasy."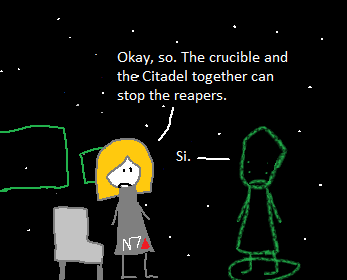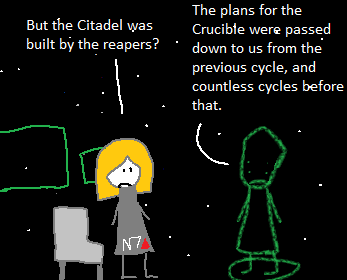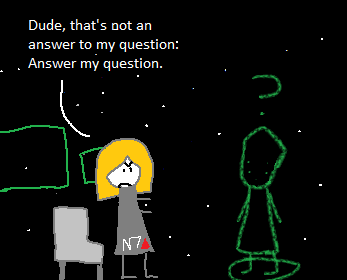 Vendetta is like the biggest asshole in the series, I swear to hell. You could ask him to spell his name and he'd recite a recipe for cookies.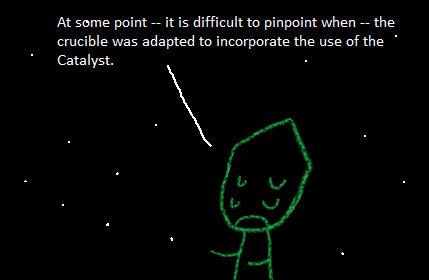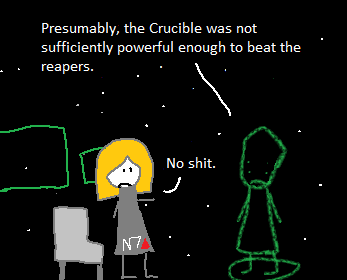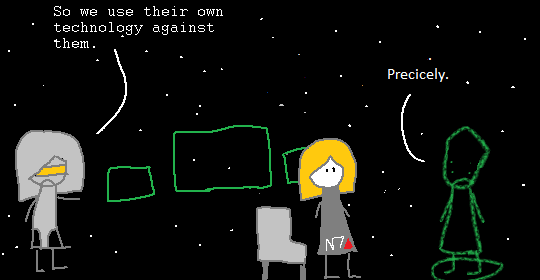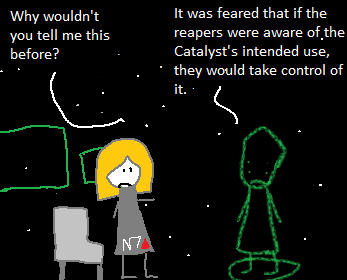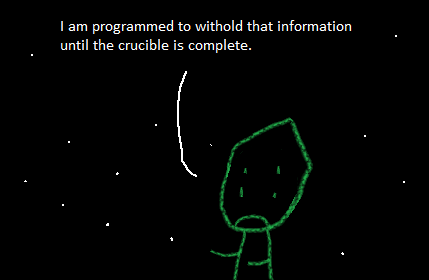 Why. Why. Why, you dick.
"Hey, Vendetta, how do you get to Ilos?" "First, you take a cup of sugar, and you cream it into the butter -- "