Let's keep going with Brother TIM.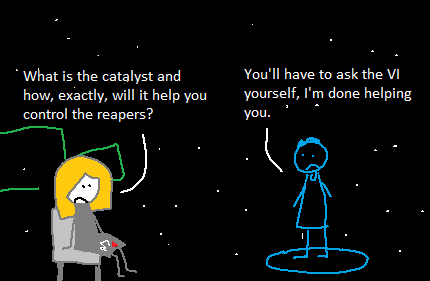 Eeeeven though you're going to yak at us the entire entry.
Alternative smartass answer: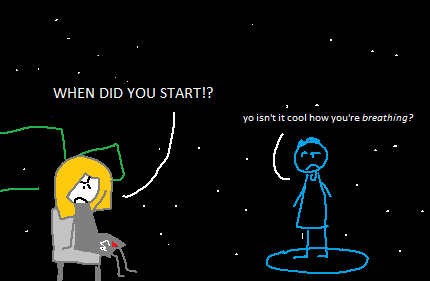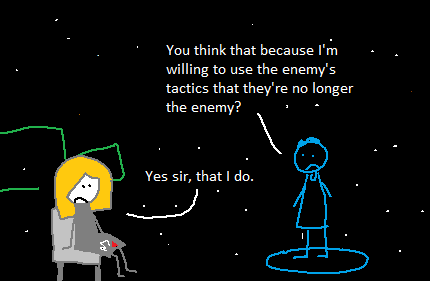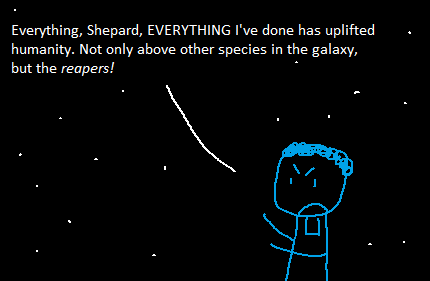 It's super hard not to make Brother TIM into a strawman in this section, but honestly, everything he says is so damn stupid. (I like that I drew Shepard sitting for this section. It's like, yo, I'm not even gonna stand up for your dumb ass.)
Do you remember a thousand years ago when I told you that you HAD to pick the paragon/renegade option for TIM every time it comes up? Let's do that now.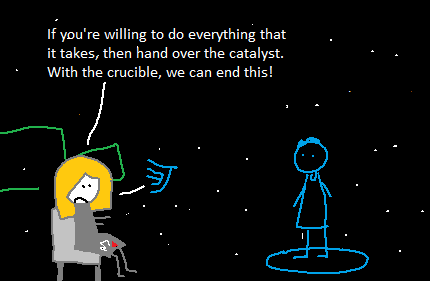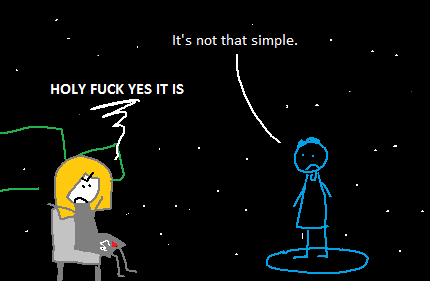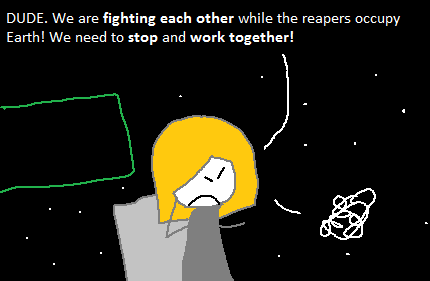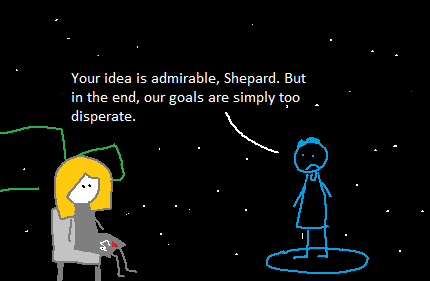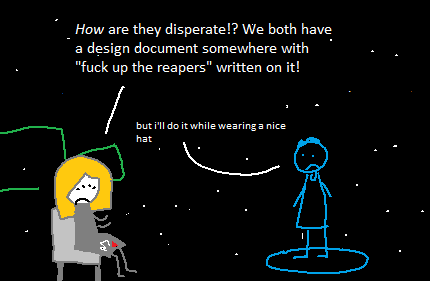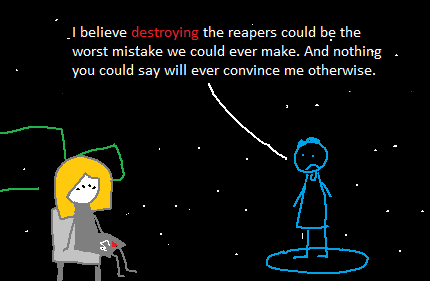 What? My hand slipped, I have no idea what that red text is about. Bad art. It's bad art, I tell you.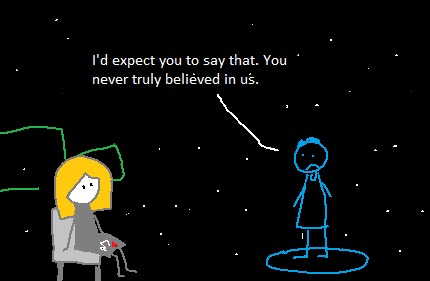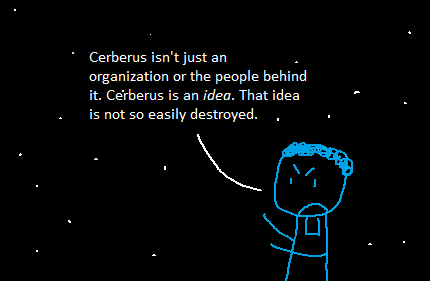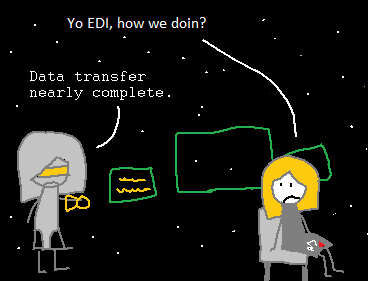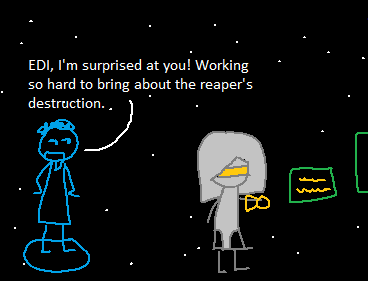 Yo, I'm not, because she's a fucking robot and doesn't understand things like "alliances?"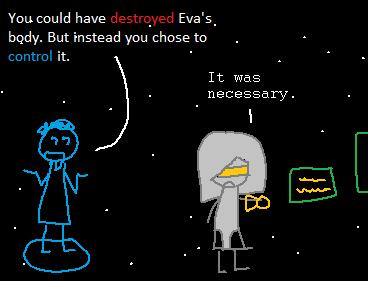 Damn! Did my hand slip again? Sorry I'm bad at paint, guys, I just can't get the colors on the text under control.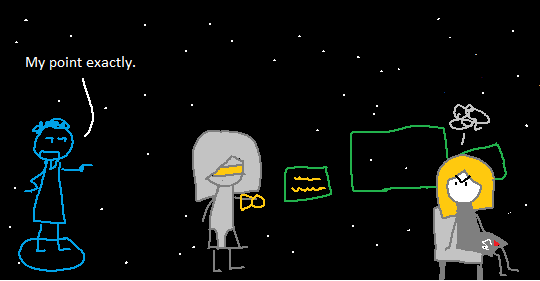 This section doesn't divide nicely, we'll have to pick it up Friday.