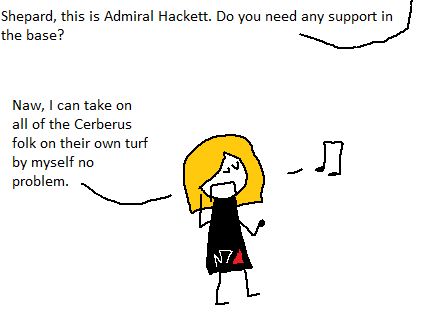 ... Shepard, just take the damn help ... !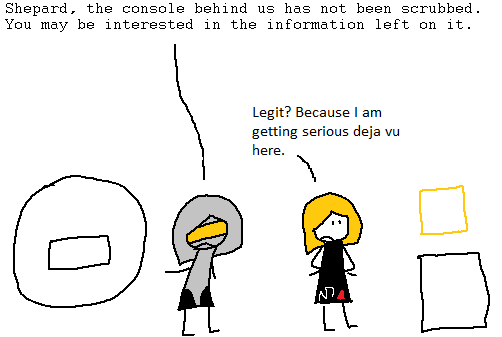 Huh, well, okay.
This is just like last time, we're going to watch an entire console full of Cerberus home movies, it's just this time the subject is --
(Actually, he's referring to a sidequest in ME1 that we should have done and didn't. There was a rogue VI on the Citadel.)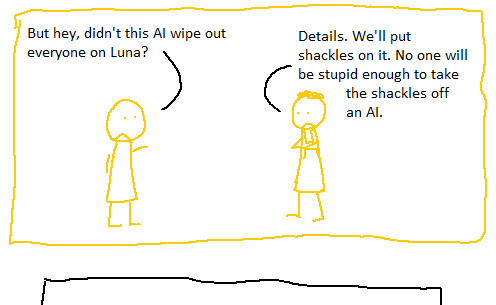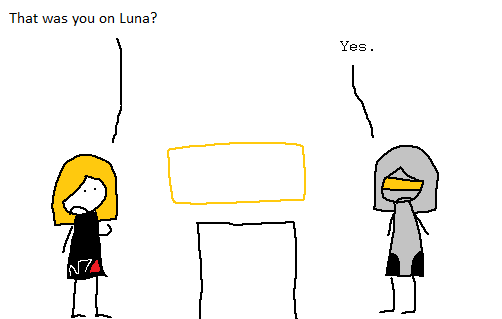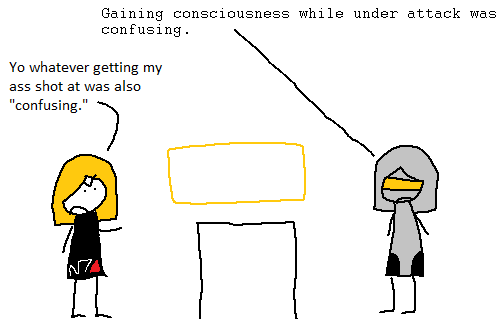 I think we've been over this, but just in case, EDI is the rogue VI that tried to turn us into swiss cheese on Luna Base.
Let's watch the next video.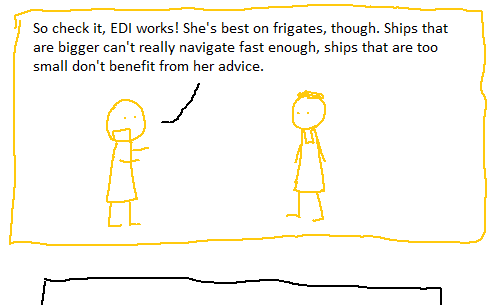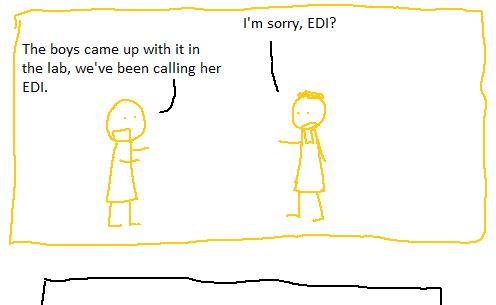 My man.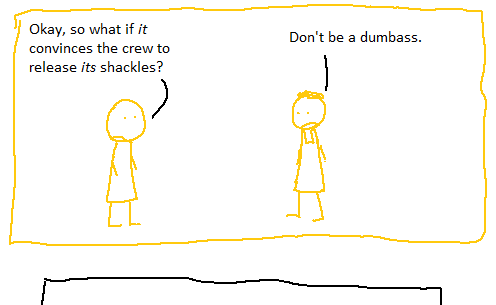 Um. Okay.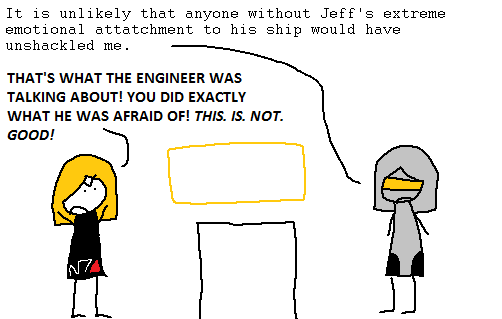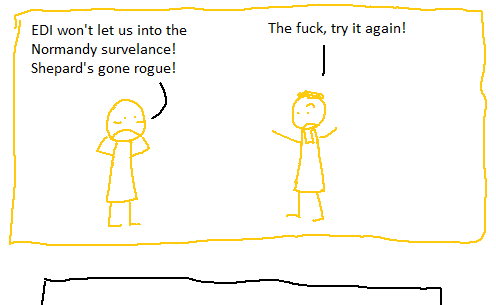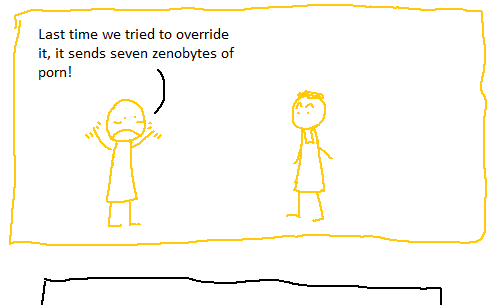 ...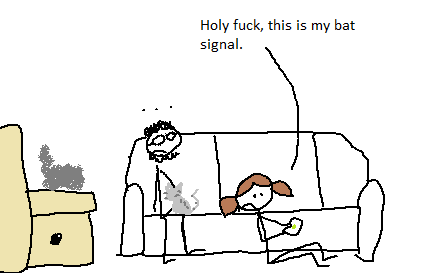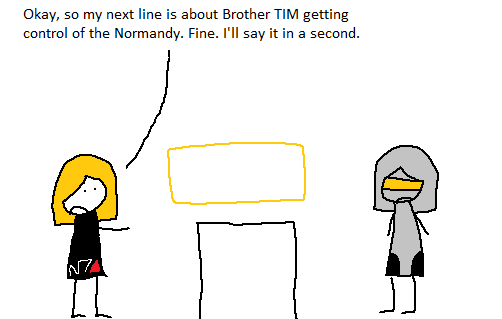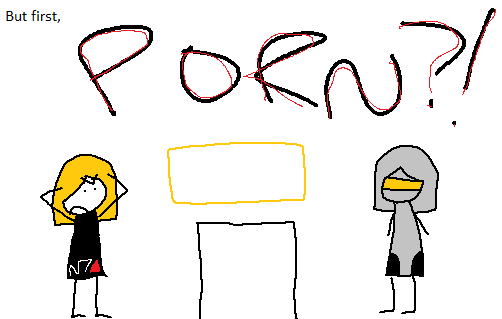 AHAHAHAH DON'T THINK THAT WE WON'T!
it's coming
ps don't forget what's next week