This next section doesn't go nicely into one entry, so I'll have to divide it into two small entries.
Which, look here, this is my notcare face. You know why? Next week you get extra MSPixel, since I'll be drawing E3. Really! This is your reminder to follow @MSPixelBlog on Twitter so that you can see me livetweet E3 and hopefully tweet with me.
Okay, shutting up. Last we left Shepard, she was fighting her doppleganger.
Photorealism.
But naw, freals: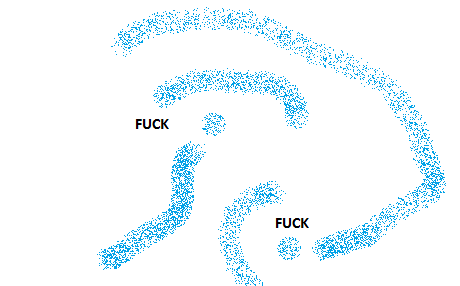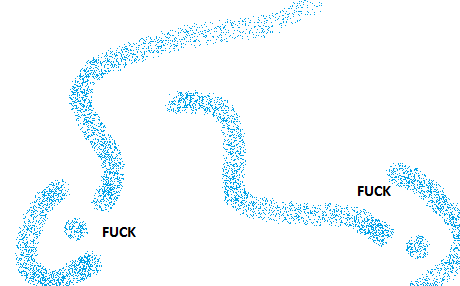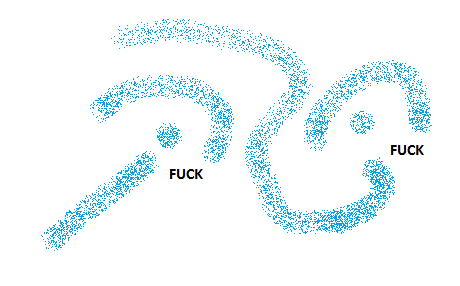 This is the part where I give you some sort of strategy, but I honestly don't have one. "Get lucky," I guess.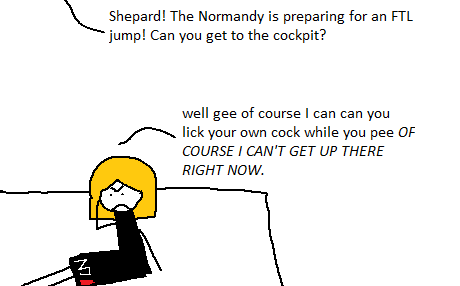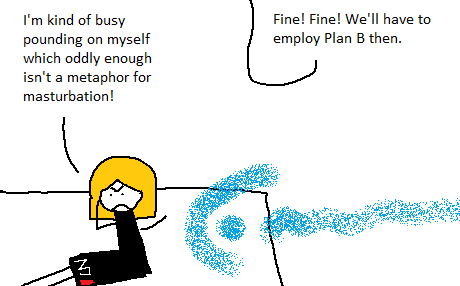 Okay, but what the hell is Plan B?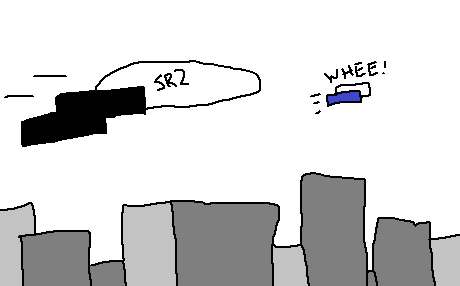 Plan B is to ... fly a taxi cab in front of the Normandy.
Apparently it stops the Normandy from jumping to FTL. I don't get why, Clone Shep and crew are the bad guys, why should they care if they waste a cab?
So, who's driving the cab?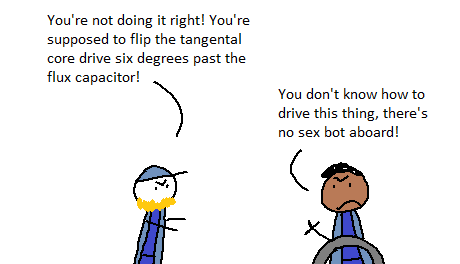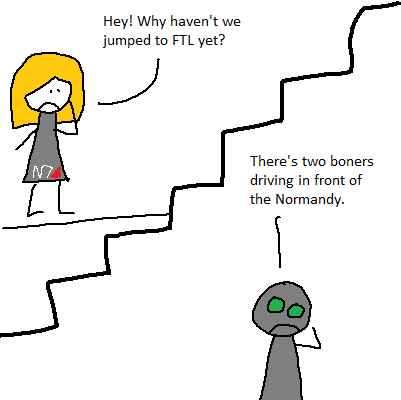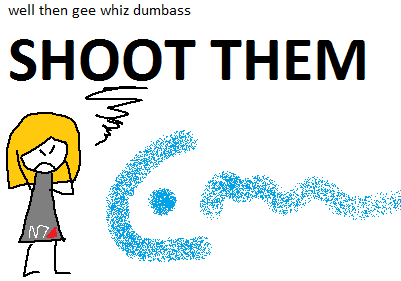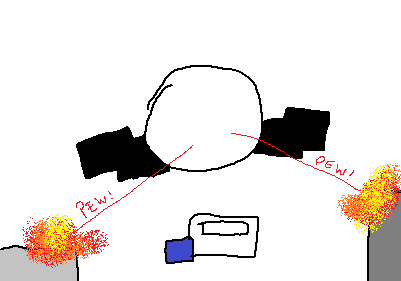 naw that's cool just shoot all sort of buildings on the way all casual like
The pilot can't get to the cab with the Normandy's lasers, so they deploy one of the Normandy's shuttles to shoot the cab down.
But of course, this would cause Shepard and Clone Shepard to fall out.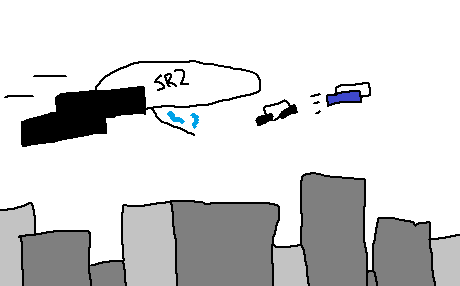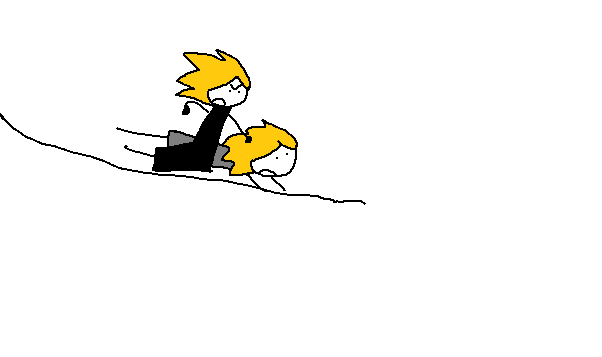 I like this scene, where Shepard just beats the loving piss out of Clone Shepard.
Until -- !