It's time to talk to all our squadmates, but they mostly say generic stuff. ("Wow, you sure did fall through a fish tank!")
Except maybe Vega.
"Hey Bean, why do you hate Vega?"
Anyway, let's go hang with Liara. Liara did all the hard work for us.
Did you ... did anyone catch this?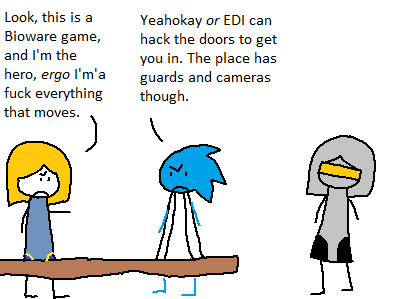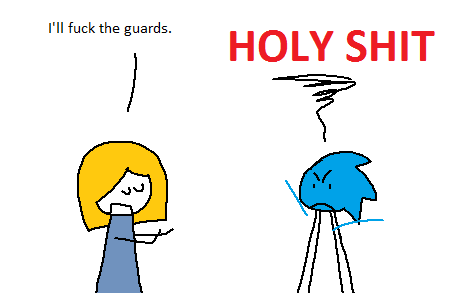 Does the Inquisitor fuck everything that moves?
Liara et all discuss the layout of the casino. It's mostly technobabble, you're not missing too much here.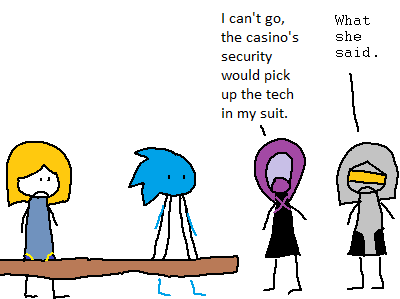 (I'm not even sure why they ask EDI. If Tali's out because of tech ... I mean ... come the fuck on.)
I hate cutting here, because this is a little short, but this section doesn't divide as nicely. Obviously Bioware should be more considerate of MSPixel.
Either way, NEXT TIME: gibson hacking