Okay, MSPals, today we're going to do a little housekeeping with a few random scenes.
Let's start with the Prime that rolls up to Shepard once the whole Rannoch thing is over.
NEVER GONNA LET IT GO
NEVER GONNA GIVE IT UP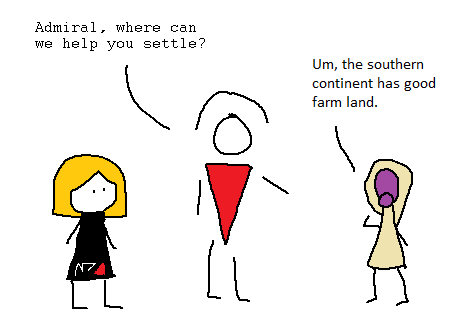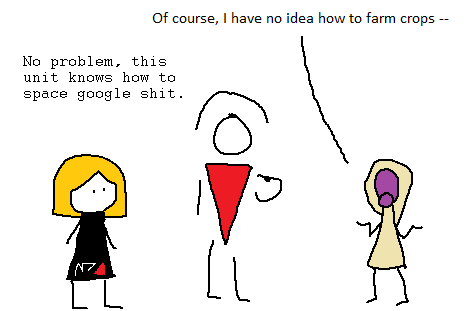 Let's go visit Tali.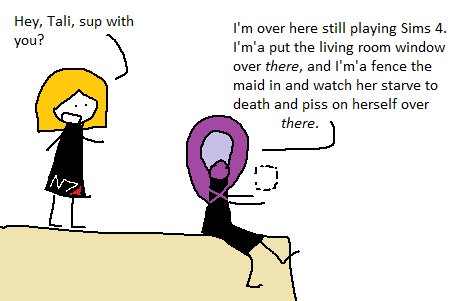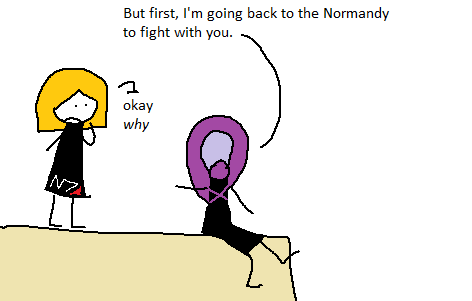 She says something about how she has to beat the reapers because they're coming for Rannoch next, but you and I both know it's so she'll stay a squadmate.
Let's visit Tali aboard the Normandy, too.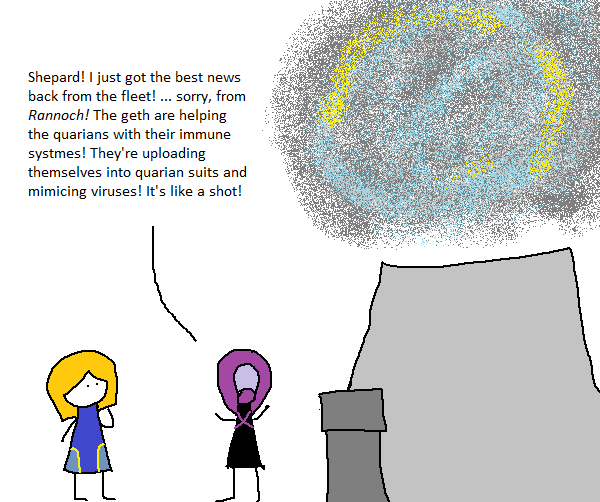 Really, quarians? Really? Y'all are just, like, cool with geth just uploading themselves into your suits? Holy shit, that's how you lose planets a second time, you assholes.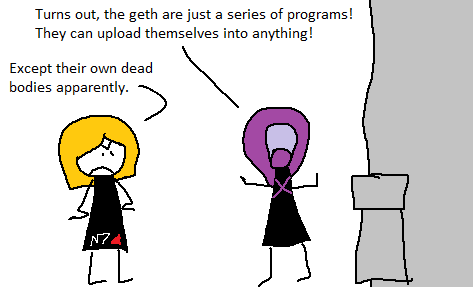 WELL!?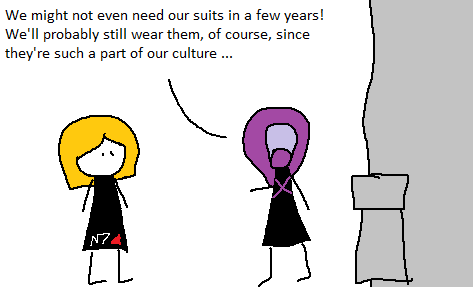 Okay, when Tali said that, did anyone else hear this?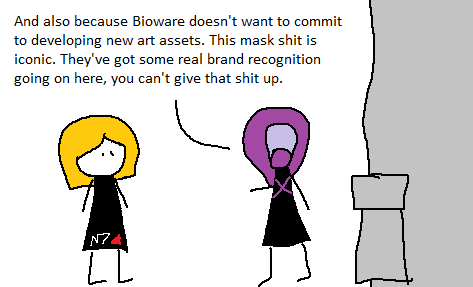 Bioware, I can't even hate, it would be like if I started drawing square people.
Okay, I've luckily unlocked one conversation that I was hoping to get, so let's do it. At some point in the game, Shepard will find Ashley ... indisposed.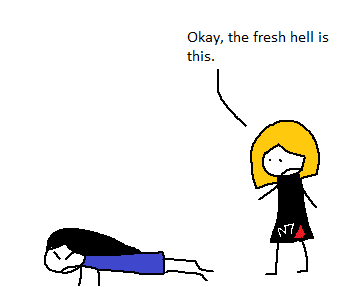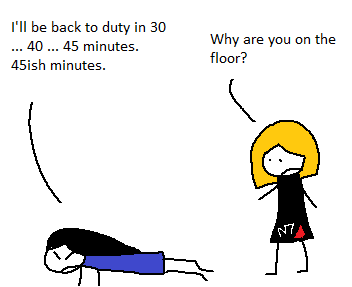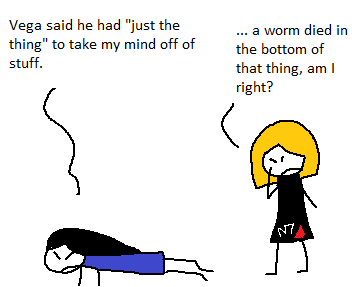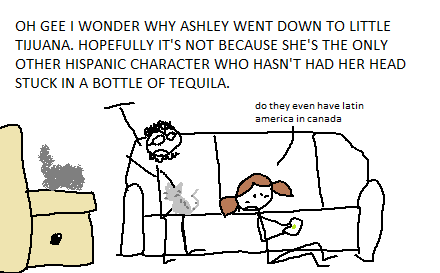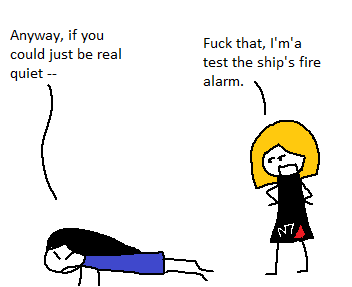 NEXT TIME: Seriously one of my favorite sections of the game. Today's MSPixel Activity Corner is trying to guess what we'll be doing.