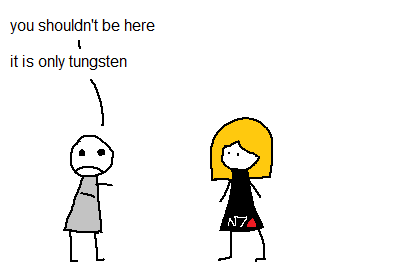 The guys at the mineralworks?
They are so into tungsten.
As you go deeper within, you get to learn more about tungsten.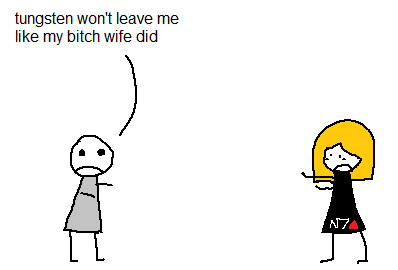 ... There is, however, such a thing as oversharing.
Thankfully, we'll eventually find Garneau!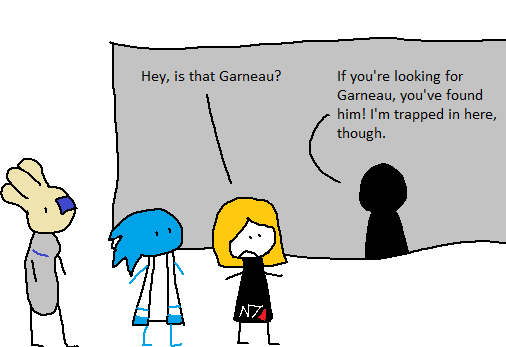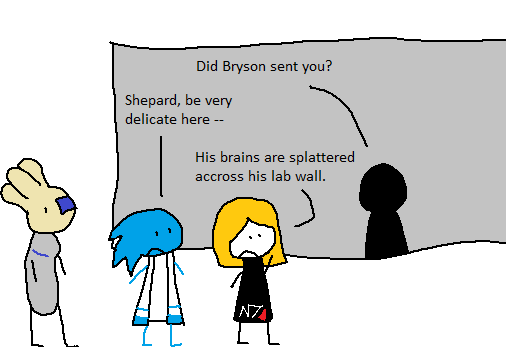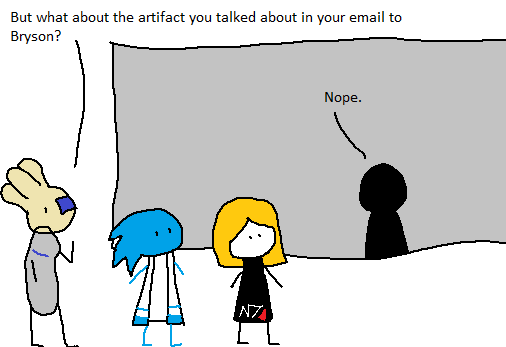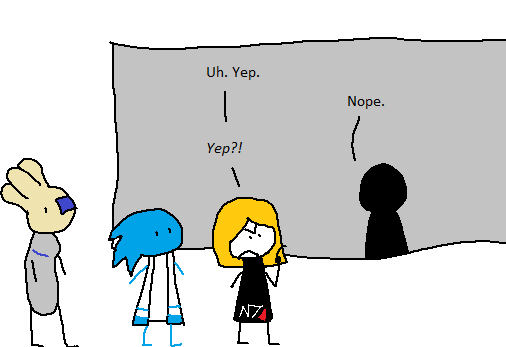 commander shepard master interrogater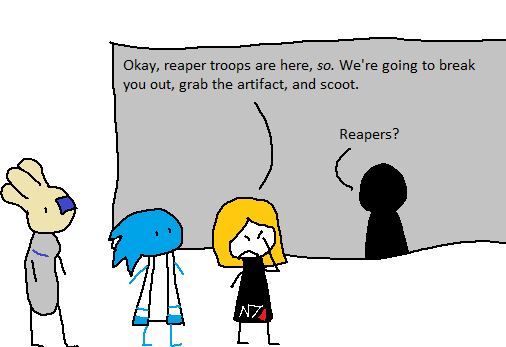 "Hey, Bean, what did you say about this being the Halloween episode of Mass Effect?"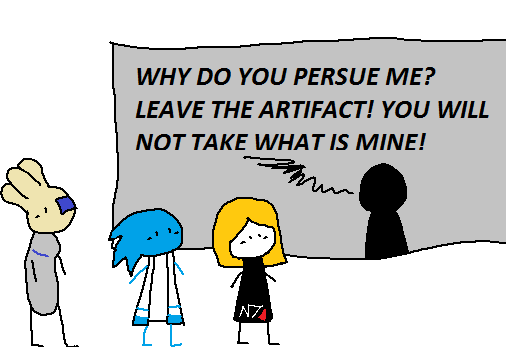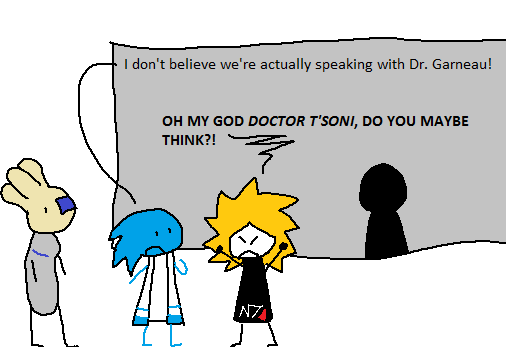 So apparently Space University just, like, gives out degrees?
(In the game, Shepard gives Liara the biggest sass look, it's wonderful.)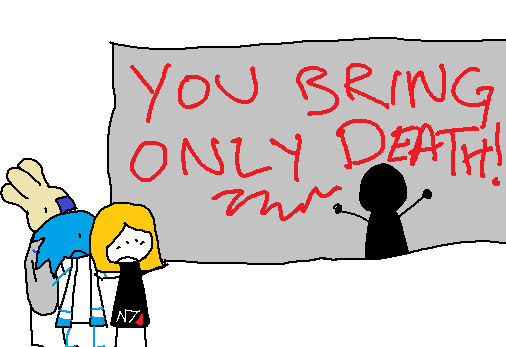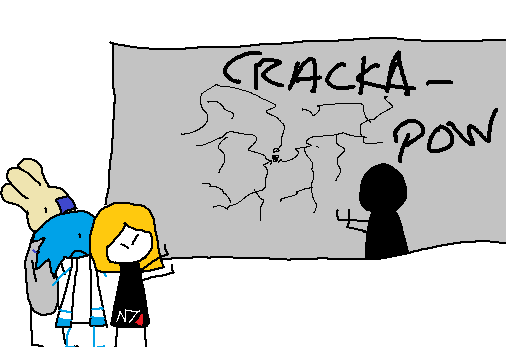 It's time to run after Garneau! ... except my run broke somehow, so I leisurely strolled after him. I had no idea how to draw Shepard leisurely strolling.
Dr. Garneau will cut the power, which somehow means Shepard has to use a ladder instead of the doors. Maybe the doors run on electricity? ... Maybe the doors run of mass effects?
Nothing runs on mass effects. The doors run on horse asses.
This part doesn't divide as evenly as I want it to, so you'll have to wait until next time for the stunning conclusion.