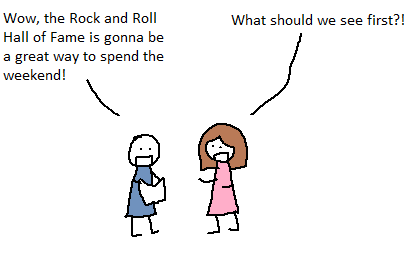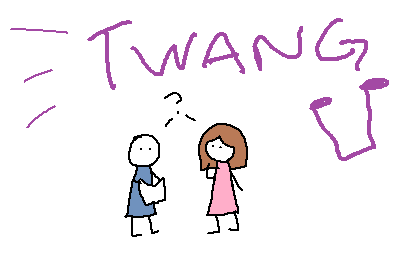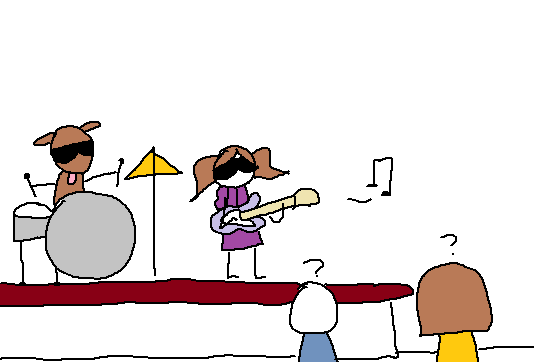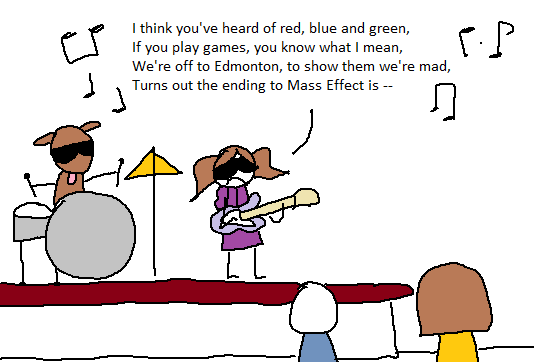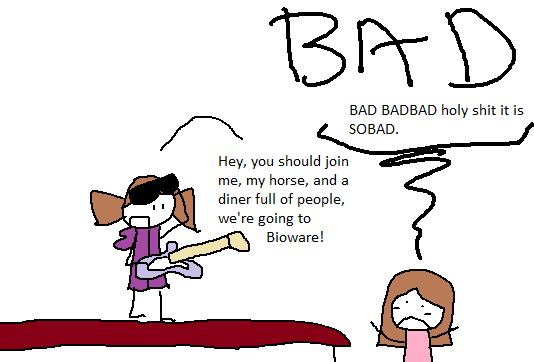 ... it's different drawing stuff in the present day instead of 200 years in the future.
Speaking of,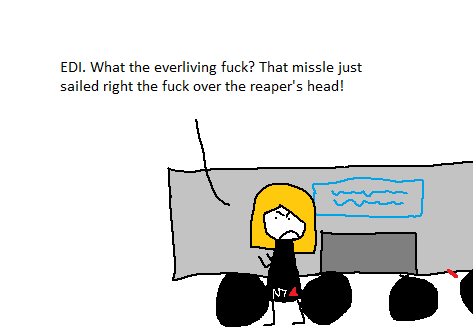 This occurred to literally no one else?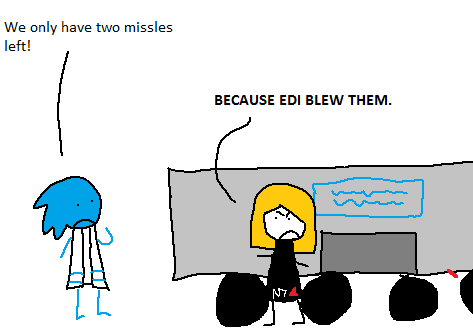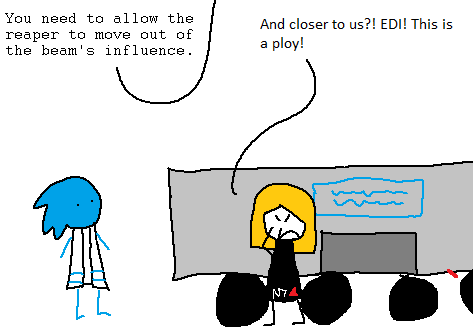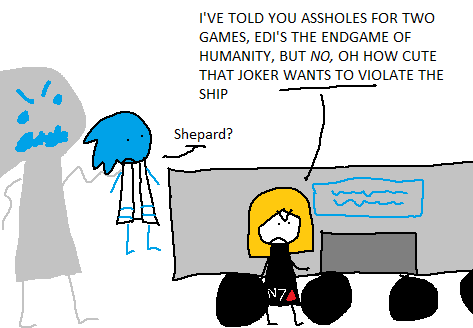 And now, it's Bioware Story Time.
So the story goes, Bioware didn't want a final boss for Mass Effect 2, but EA forced the final human/reaper hybrid fight on them. I don't know how much of that story is true beyond "we don't want a final boss, but here it is," but such is the rumor.
For, uh, for better or worse, they got to end Mass Effect 3 their way, meaning Mass Effect 3 doesn't really have a final boss.
It instead has this fight.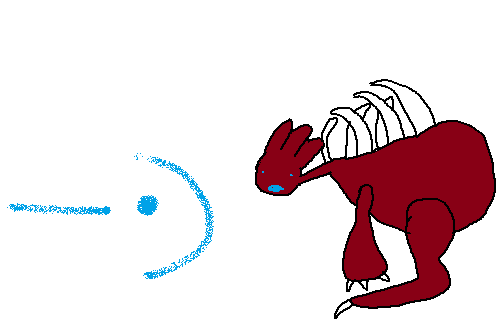 Like, whatever, we've fought reapers before, right?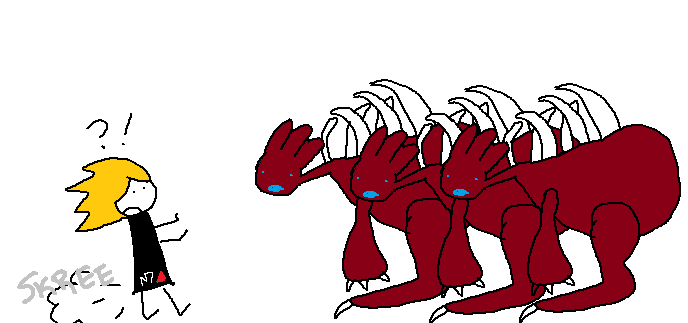 Yeah, but ...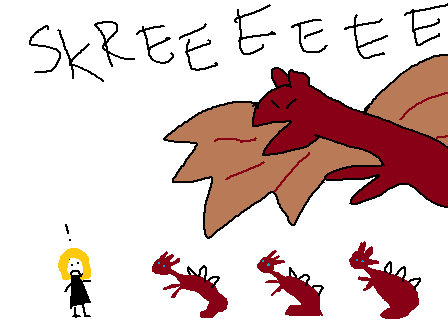 Look, I could sit here and draw reaper forces all day, but I'm not sure I can overemphasize how FUCKING HARD the last push of Mass Effect 3 is. There's just ... there's just so much! And it can all kill you!
I have beaten a lot of games in my life, and Mass Effect 3's ending is probably the hardest, excepting maybe the time Secret of Mana glitched out on me and I had to use a game genie code to get that done.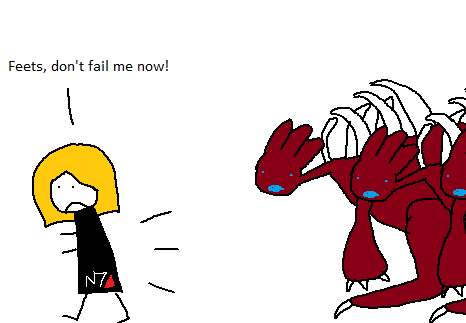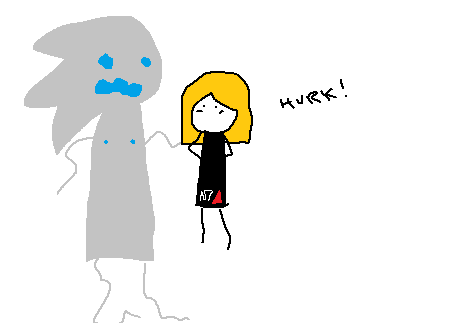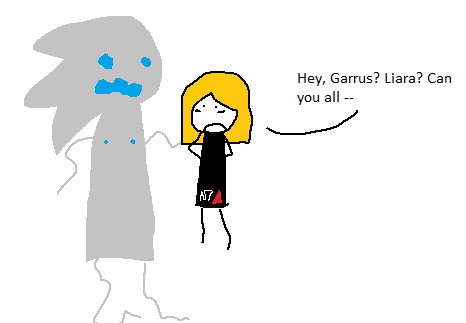 Oh, and don't fucking expect your squadmates to be useful.
They will spend the fight dead.
Actually, it's one of the things I like about the ending! If you're not going to do a final boss, go big or go home, right?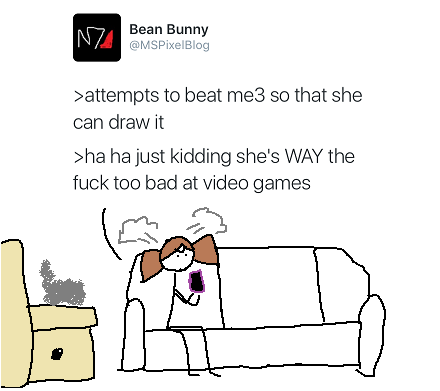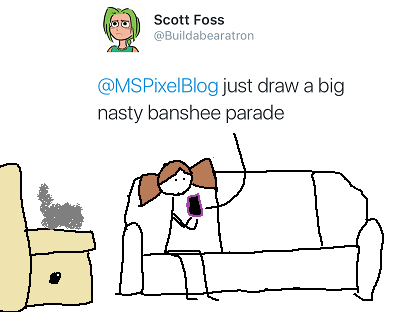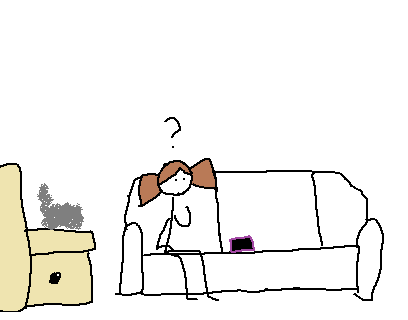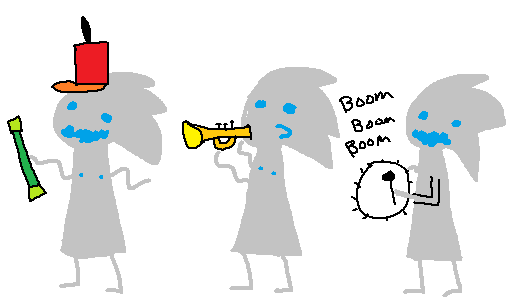 (Hey, don't forget that E3 is next week. I'll be here, poorly drawing all of your favorite E3 coverage! Bioware, I'd better get my Andromeda trailer this year!)