Happy Sunday! Guess what you're getting!
Last year, I tried Amiibo Madness, but it was a giant pain in the ass because I had to do it all in screen shots. No mas, I said to myself, but then Nintendo added a feature to Smash that lets you upload video. It is so lazy, it's beautiful. I'm sitting here typing up this post while my WiiU does all the hard shit. Fuck, maybe I should be playing Mass Effect 3 on WiiU.
... Mass Effect with amiibos. Tap to spam a power.
Whatever. This year I've got teams. And a bracket. Let's view our teams!
Also, you're getting toad cheerleaders! So enjoy that in each picture.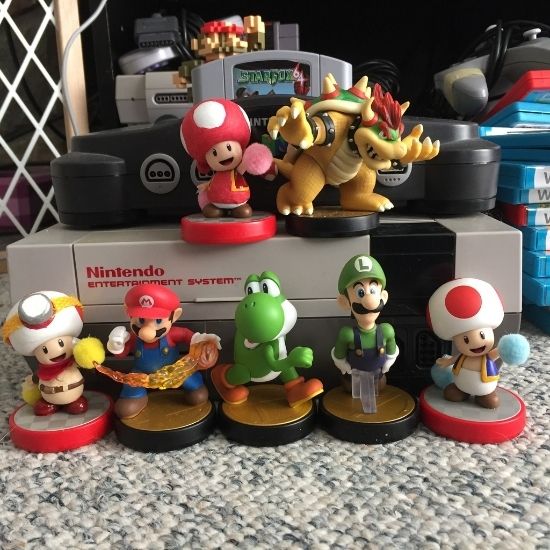 Team Mario! The classic.
Team Zelda! Because there's only like seven thousand Zelda amiibos.
"Hey Bean, why is Toon Link there?" Because I put regular Link in with: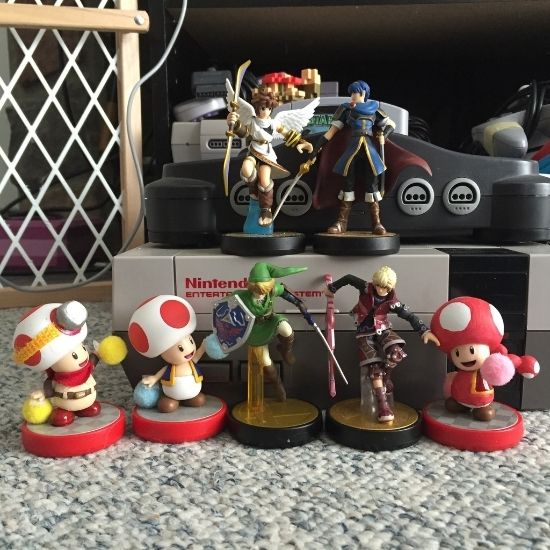 Pretty Anime Swordsmen! Husbando's a little pissed off that I put Link in the 'pretty' category, but look at that fucker. He's got the best guyliner on the pretty team.
16 Bit Supremacy! SNES Best NES. Don't tell Sonic.
Nintendo Hates Us! These fighters are ready to kick ass and take name and also get a new game on a current gen console what the hell.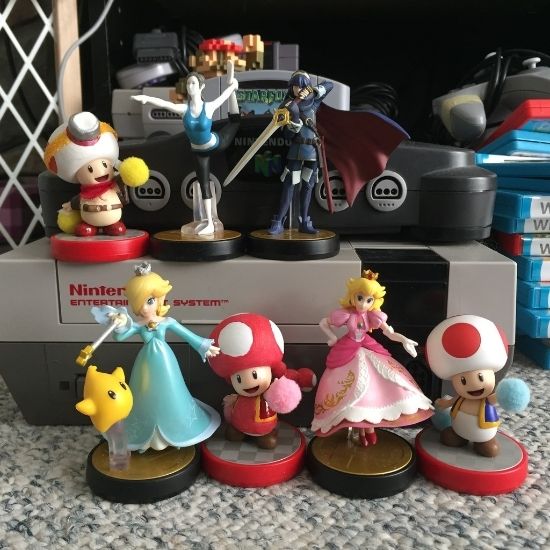 Nintendo Princesses! Because that's a brand that's totally worked out for MSPixel in the past.
Cutie Patoots! Because wookit, so cutie. So patoot.
You know, I should have probably flipflopped Ness and Lucas, but Lucas is a little more of a cutie patoot so he stays.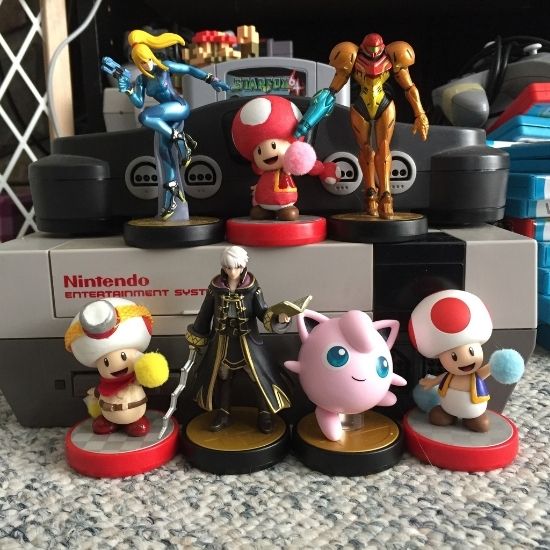 Team Girl! Because Nintendo is all about girls, even non-princess ones.
Did you need Samus and Toadette together in that picture? Yes you did.
Here's your bracket so you can keep up with the tournament.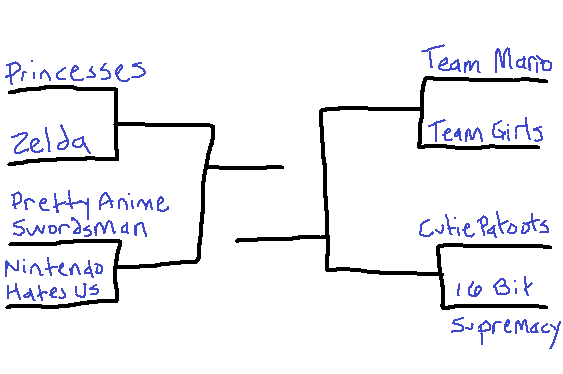 Go ahead, fill it out, and then watch the first two games in the tournament below!