So was it just my game, or does Shepard's omnitool clip through her head in this cut scene?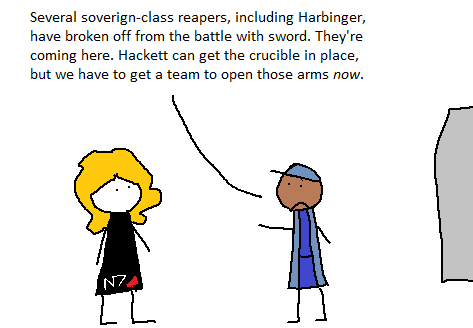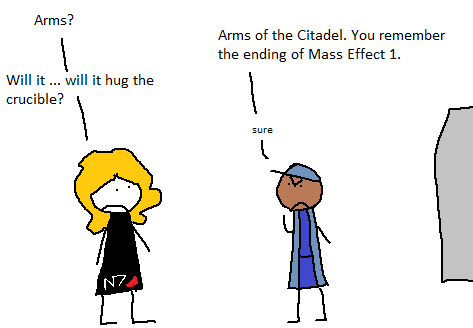 Bioware swore up and down that you'd be able to play Mass Effect 3 without the other two Mass Effects. I mean, I guess you can hold the controller and punch buttons, so it's not untrue.
Major Coats weighs in too, but,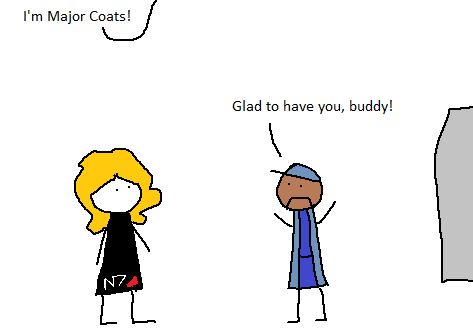 It's not like his ass is useful.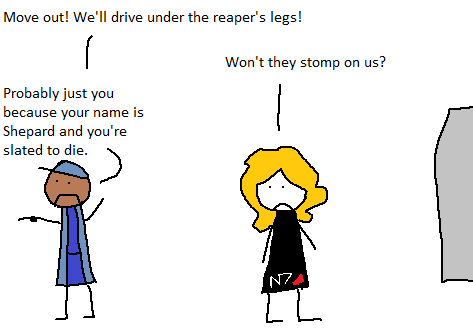 While they're driving, well, so is Hackett.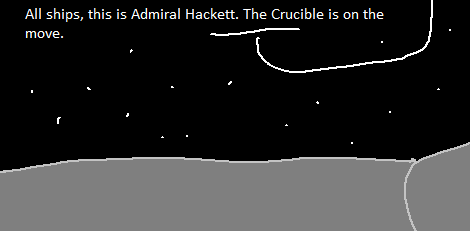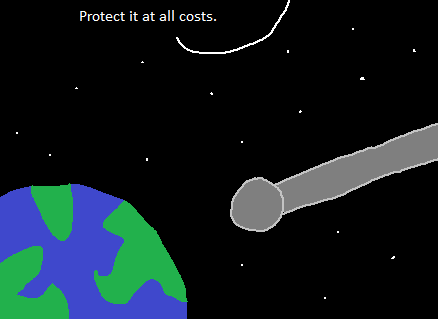 "Piloting a giant dick towards Earth: The Bioware Urmyth."
No, but check this out, this is cool: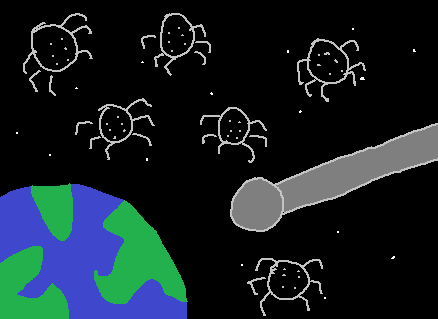 Reapers just streaming all the fuck up outta Earth. That's a lot of dead organic life converted into reaper sperm!
Meanwhile, in the shuttle,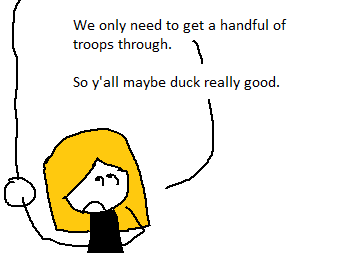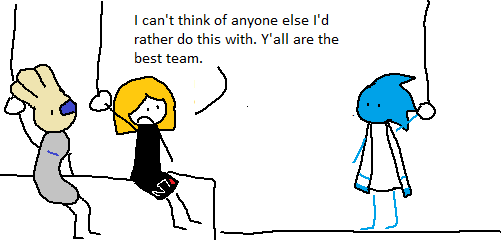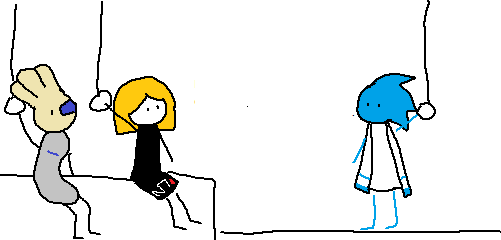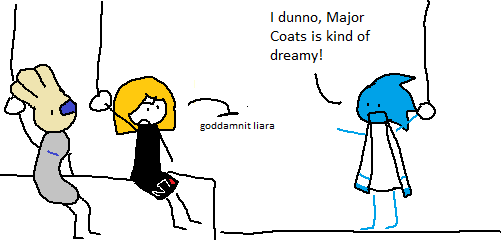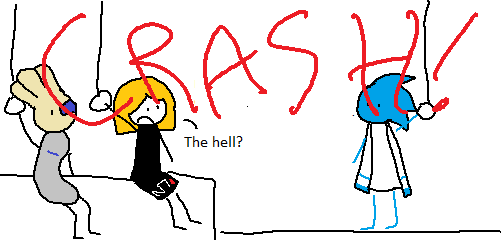 (It took me forever to come up with how to draw a shuttle crash. It tasked me. I don't like the solution I came up with.)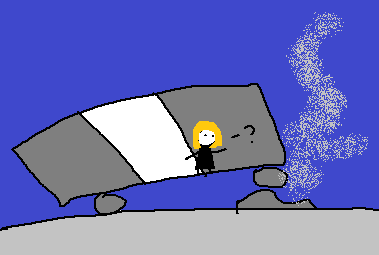 Meanwhile, this is one of the coolest scenes in the game, and props to the Bioware art team for composing it: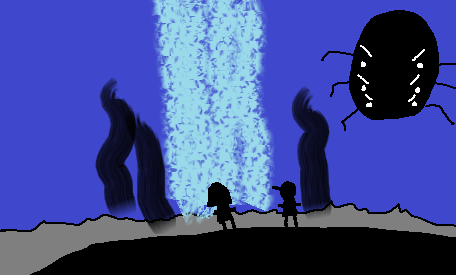 It is my joy and honor to utterly ruin it.