You know the little tooltip in the middle of the screen in Mass Effect 3? The one that tells you where to go?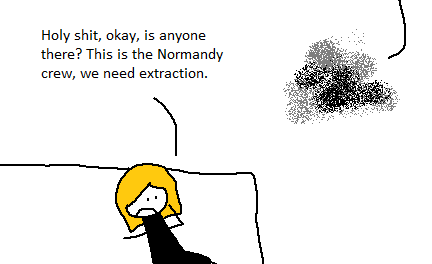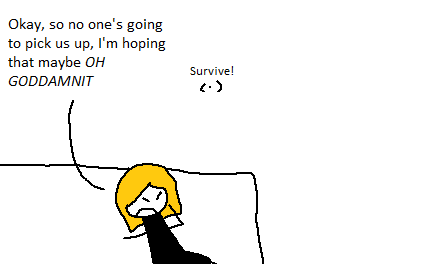 Ever notice how stupidly unhelpful it is?
Luckily, it's just one of those clear the area things, all you have to do is --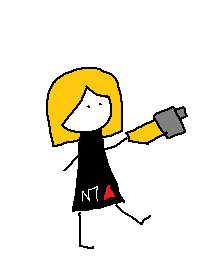 Wait, shit, I still have the cain.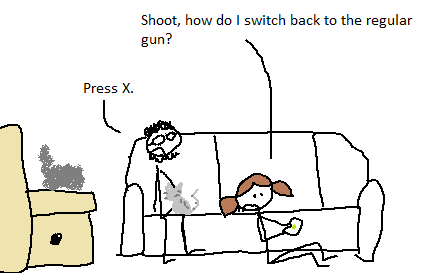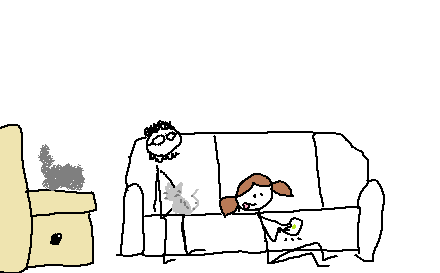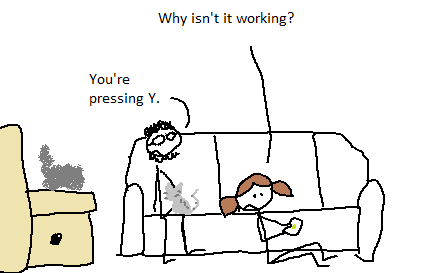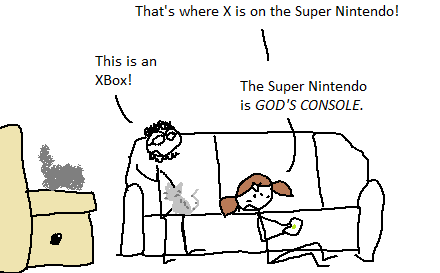 Actual conversation in our house. I actually died twice trying to replay this section for MSPixel because the top button is X, goddamnit. Also all buttons are purple.
Anyway, this shit is happening: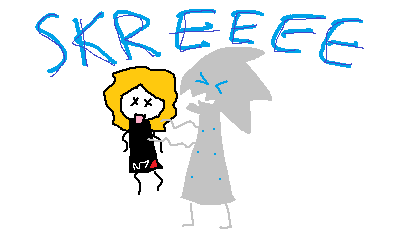 Finally, the shuttle comes.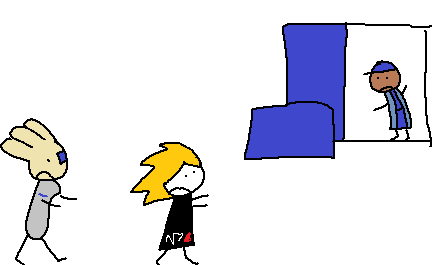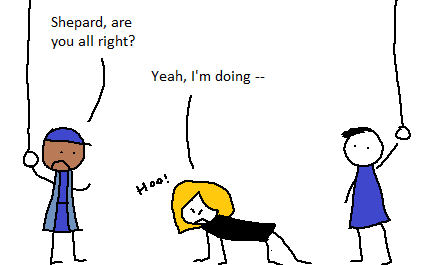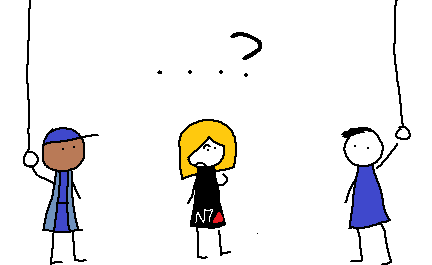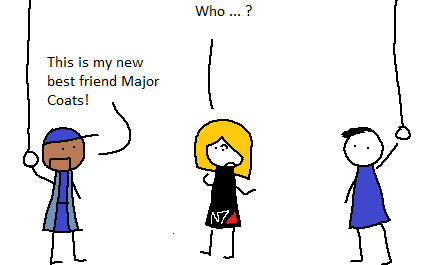 So, uh, welcome, Major Coats ... ?
I cannot explain Major Coats. God, I wish I could. I tried. I kept waiting for him to pop up in a comic or something, but naw, with Major Coats, what you see is what you get.
Major Coats is Anderson's best friend who shows up literally on 11:30 PM of the entire fucking trilogy. Here is what I know about him: his name is Major Coats. Here is the function he serves in the story: he is Major Coats.
... Major Coats is the hero of Mass Effect Andromeda.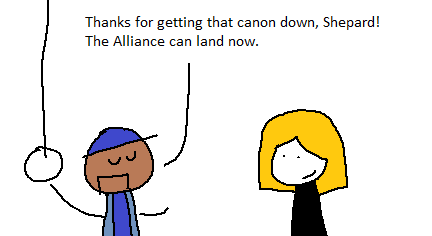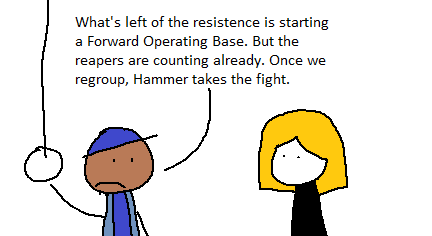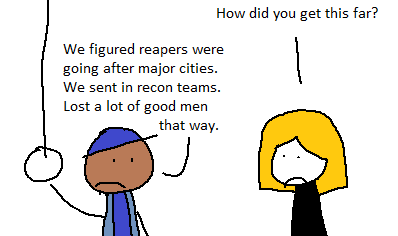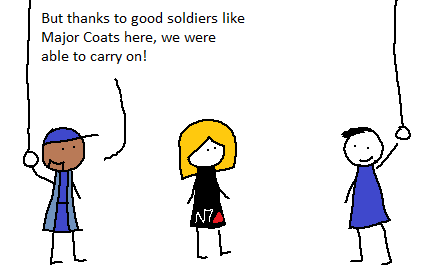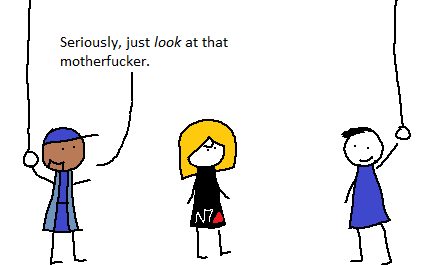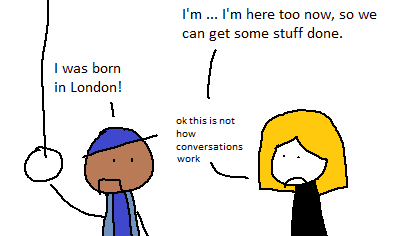 At least 50% of Anderson's lines from here forward are "I was born in London" or some sort of glowing praise for Major Coats.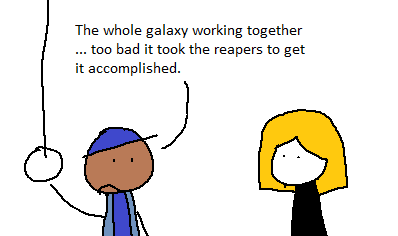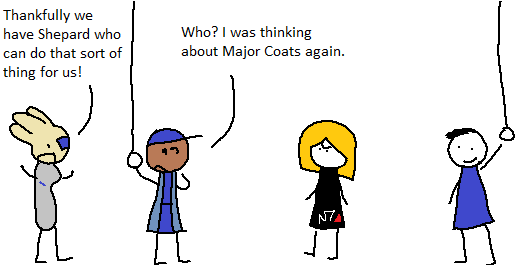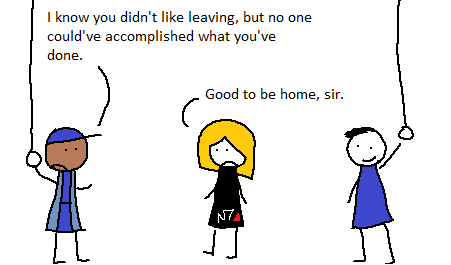 ... is the actual line from the game, but again, Spacer. It probably should be more like,
Next time: MAJOR COATS