Follow me on a journey.
When I was doing Mass Effect 2, any time a story began on the Normandy, I was able to do these little introductory comics of just general quality-of-life stories on the Normandy.
Now Mass Effect 3, that game mostly takes place off the Normandy, so I didn't get to do them as much.
But I miss them! Since we just completed Cronos Station, would you all ... would you all be cool if I just took an entry and played on the Normandy for a bit? It might be my last chance.
Honestly, there's much more Mass Effect after this, muuuuuuuuuuuuch more, but you do understand what's next, right?
Anyway, let's go.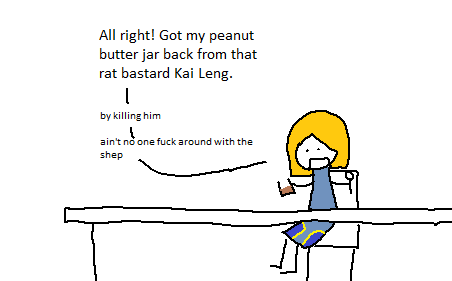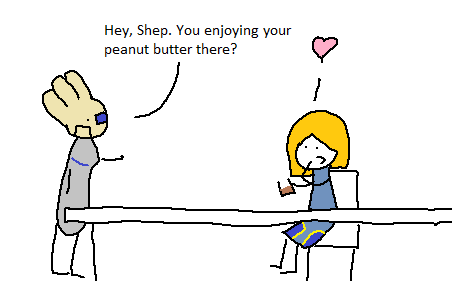 I thought this was where the sex scene was, true story. I still think this would be a better place for some Bioware brand bangin.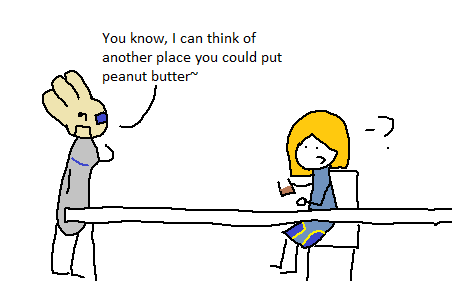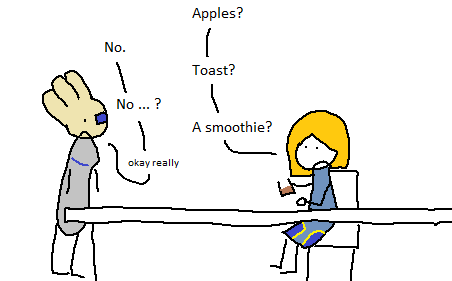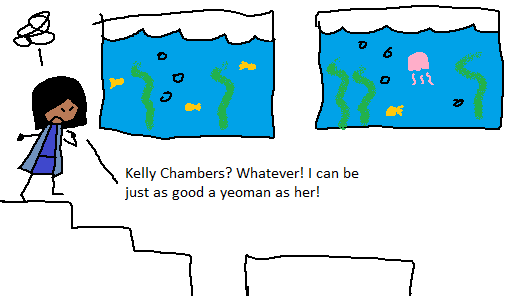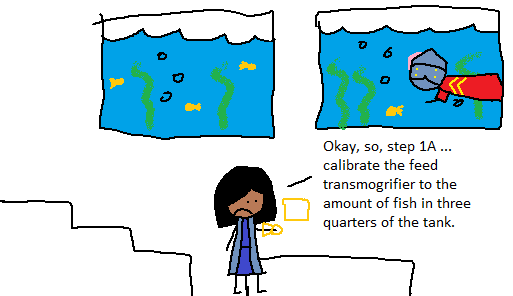 "How to draw a scuba mask on a Prothean," and other problems that the Bioware art team doesn't have to solve but I do.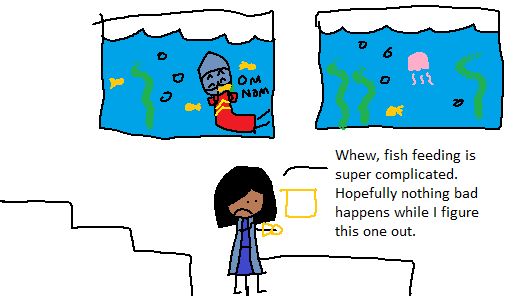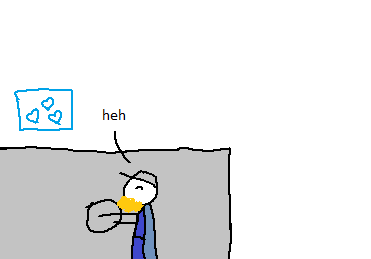 Oh man, remember in Mass Effect 2 when Joker would watch porn in the cock pit? Good times.
Not drawing porn! I mean, I draw Mass Effect all the time and that's basically porn, but still!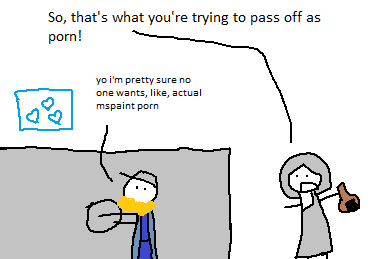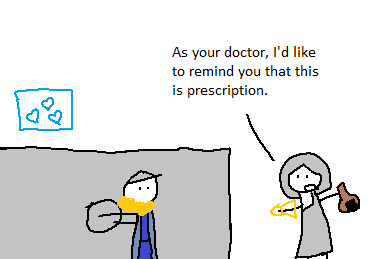 Enjoy that censor bar.
oh my god the face on chawkwas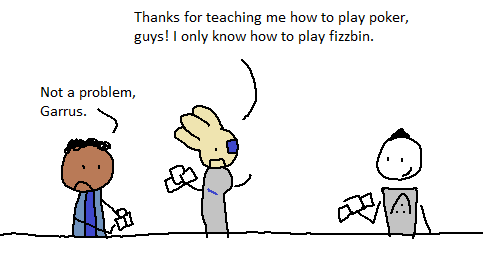 In certain conditions, you can get a scene where the dudes of the Normandy gather to play poker. I didn't get them, but enjoy this anyway.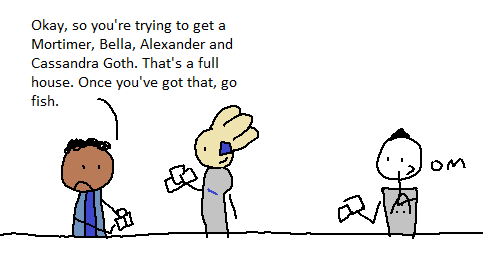 It's also possible that I don't know anything at all about poker.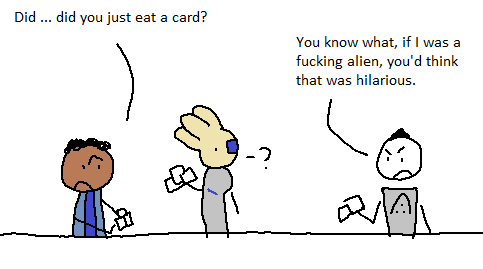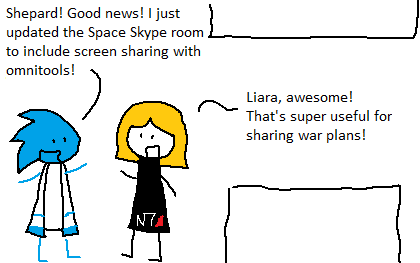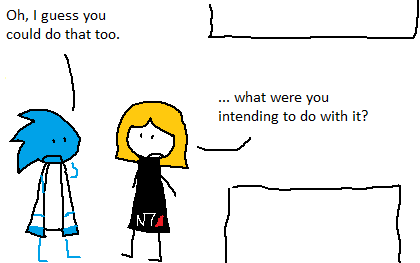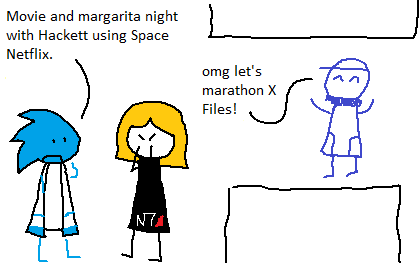 ... something about Mass Effect universe characters sittin and chillin with a little X Files.
NEXT TIME: it begins