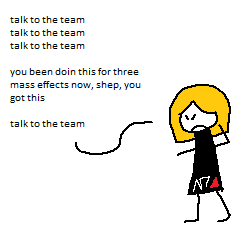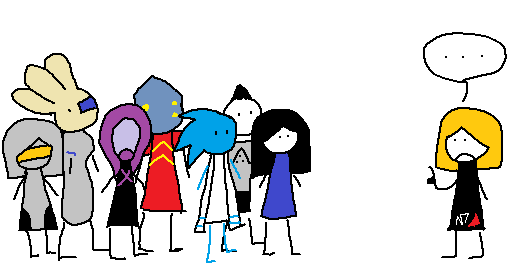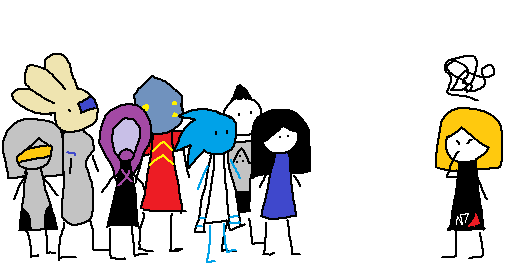 The other two games contained Shepard giving an Inspiring Speech to the team, so once more unto the beach I guess.
Ahem. The speech that is in Mass Effect 3 ... well. I'll yell more about this later, but I really honestly believe that Bioware entirely missed the theme of their own game.
So, it's my goddamn blog and my goddamn copy of paint. I'm going rogue and rewriting it, if you'll permit me.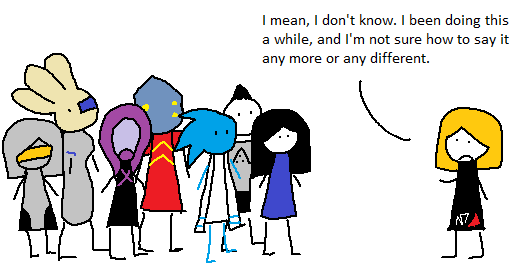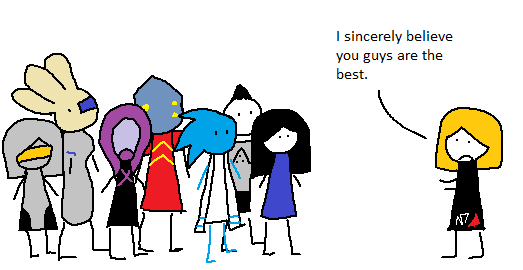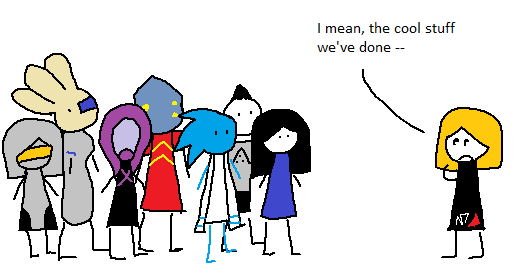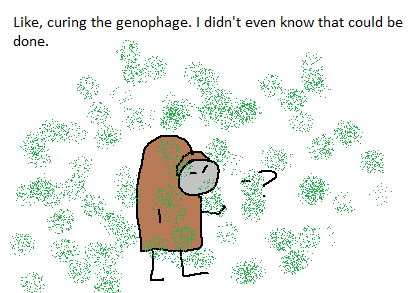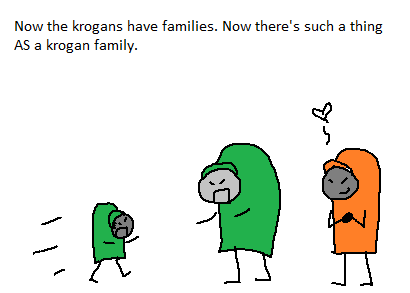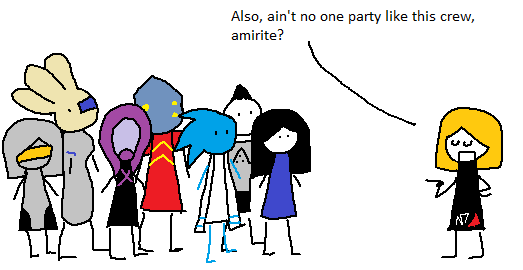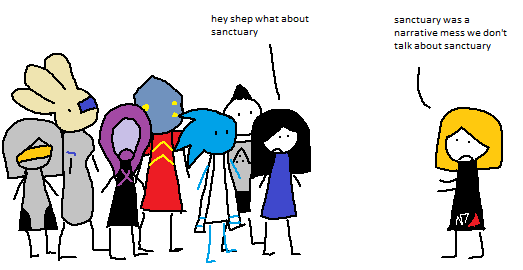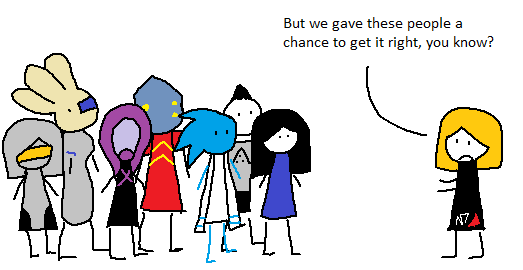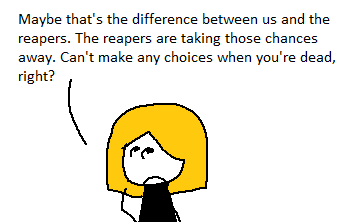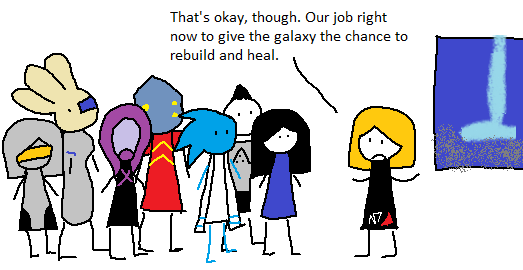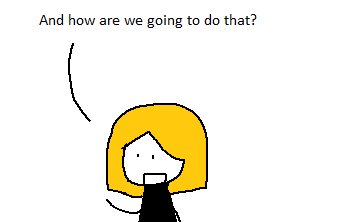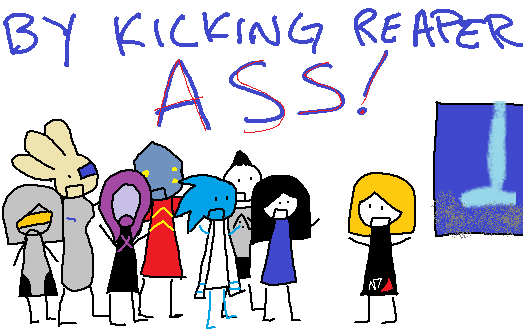 YAS SLAY werk gerl
Here's the paragon version of the speech, if you were wondering. I'm copying it out of my notebook, so it's mostly accurate, but I can't promise that it's not missing a word or two.
"War has brought us pain, suffering, loss. But it's also brought us together as soldiers, allies, friends. Reapers don't understand that. More powerful than any weapon, stronger than any ship. It can't be taken or destroyed. The next few hours decide the fate of everyone in the galaxy. They trust you to win them a reaper free future! But you're not in this fight alone! We face this enemy together, and together we will defeat them."
... Whether or not we agree about the thematic material of Mass Effect, I'm just not even sure Shepard is that eloquent.